Adoption of Next-Gen Technologies in Retail and Consumer Goods Industry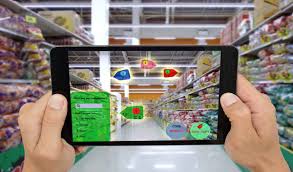 Retail and consumer goods companies are entering into a technological innovation and development phase with considering smart automation at its core. The consequences are profound, offering a host of previously unimaginable capabilities from automatically rerouting shipments to bypass bad weather and initialing in-store services based on customer's facial expressions analysis. According to the IDM survey, it is seen that two in five retailers and brands are already using next-gen technologies based on smart automation, and it will be doubled in number within the next three years. The future of next-gen technologies adoption seems to be far more extensive than many customer products and retail companies currently realize.
79% of consumer and 85% of retail product companies plan to be using next-gen technologies for supply chain strategic planning by 2021
79% of retail and consumer products companies suppose to be incorporate next-gen technologies for customer intelligence by 2021
Retail and consumer products executives plan that smart automation capabilities could benefit in increasing annual revenue growth by up to 10%
Focus on Internally Today to Lead Externally Tomorrow
The retail and consumer products companies use next-gen technologies such as AI-based automation to perform distinct internal processes that rely on existing high volume datasets, such as customer intelligence and demand forecasting. However, the official are aiming to use intelligent automation into complex operational processes that need broader datasets, external collaboration, and additional system integrations within the next three years. Simultaneously, the projected penetration is expected to increase to over 70% across organizational areas that value chain span.
More than 70% of retail and consumer products managers suppose their companies to be engaging in next-gen technologies across the value chain by 2021; such technologies distribution across different operational cycle include –
Source: IBM
Considering the current market scenarios, the retailers and consumer goods industry incorporating next-gen technologies is rapidly changing. It may expect that the highest growth is not necessarily in the areas one would expect. In the next three years, it may anticipate seeing a surge in adoption across different industry operations compared to those with the highest penetration in the current market. Besides, the projected adoption rates vary between retail and consumer goods companies based on each industry's unique business requirements.
The expected areas of the highest growth in next-gen technologies adoption over the next three years differ by industry operation

Bringing a Paradigm Shift in the Retail and Consumer goods with AI and ML
AI-voice assistance, ML-based demand forecasting, virtual fitting rooms, and personalized shopping assistants are some next-gen solutions that can change the retail and consumer goods industry and it may provide unforgettable shopping experiences to consumers.
Companies can raise sales by understanding the developing customer shopping preferences, retailers are adopting data analytics solutions that influence emerging technologies such as AI, ML, and data science. Such solutions support retailers in collecting or gathering actionable insights from the massive amount of consumer data available on the public or private domain to devise strategies that can attract new and retain existing customers.
Understanding Customer Behaviour
For instance, understanding the Covid-19 impact on purchasing patterns. The ET Brand Equity survey discloses that 72% of new users began consuming immunity-boosters during the pandemic outburst. It also highlighted that 60% of consumers would continue to follow the same pattern during post-pandemic. The rising ability to incorporate next-gen technologies enables companies to analyse and understand market trends in-depth to help retailers plan their product lines to follow dynamic customer demands.
Improve Customer Experience
It is estimated that AI and MI will play a crucial role in delivering stellar customer experience across different retailers' channels. For instance, AI enables retailers to understand daily changes in consumer behavior with every interaction possible. It also empowers them to filter through various parameters such as past buying patterns, interests, and others, to provide suitable product recommendation options to each customer.
For instance, when a consumer purchases a smartphone online, they get automatic recommendations on accessories such as screen guards, covers, and cables that can quickly deliver. With the introduction of smart product recommendations, retailers can enrich the consumer's shopping experience.
Optimize Inventory Management
Usually, retailers and consumer goods companies depend on trial and error to manage product inventory, which may piled-up stocks and product wastage. Moreover, the use of Al and MI on the other side, retailers can streamline their inventory management, as they get accurate predictions on product supply and demand. With that accurate predictions, retailers and consumer goods companies can plan purchases and stock movements to safeguard maximum consumption with reduced product wastage.
Retailers and the consumer goods industry highly price sensitive. Therefore, it is significant for retailers and consumer goods companies to get their pricing right amid growing competition. Considering what-if analysis, they can easily evaluate the optimum product segment pricing and predict the pricing impacts for that product segment.
For instance, the retailers and consumer goods companies can check the increasing product discount impact by 10% on its sales across different locations. The next-gen technologies adoption can also compare pricing and discover what best combination works best for them.
Conclusion
The research and quantitative valuation underpin that there is rapid growth in next-gen technologies consumption across retailers and the consumer goods industry from the next decade due to pandemic situations.
Consumers will be central to shaping the future direction of the industry. As their expectations around cost, choice, convenience, control, and experience continue to climb, they will challenge the industry to keep up. Simultaneously, new and disruptive technologies will fundamentally impact the end-to-end industry value chain, benefitting both the industry and consumers.
In an increasingly competitive environment, the use of next-gen technologies will be real. It will introduce the matter of survival for retailers and brands, which are increasingly willing to invest more in next-gen technologies in the retailers and consumer goods industry.