Supply Chain Disruptions - How CPG Companies are Responding Post Pandemic?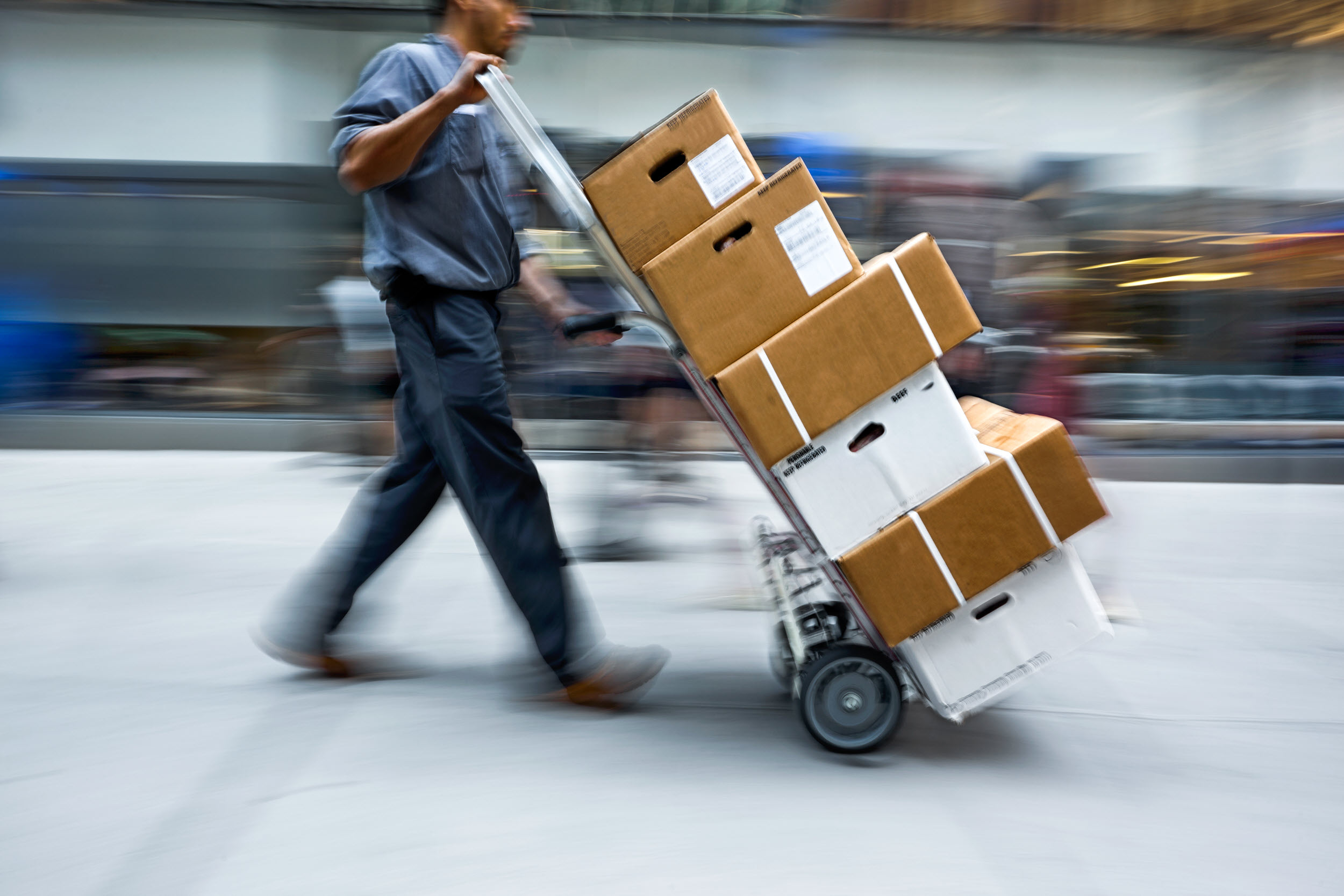 The global economy has been rocked by the COVID-19 outbreak and ensuing lockdown. While everyone is focused on getting back on track and preparing for the post-lockdown recovery, this historic event will have far-reaching second- and third-order consequences that will alter the consumer environment. We expect the crisis' basic effects to last for the next few years across the consumer packaged goods (CPG) value chain, particularly in terms of customer behaviour, channel mix, supply chains, and organisational model. Given the pandemic's unpredictability and the unknown timescale for recovery, our analysis focuses on COVID-19's medium- to long-term impact on the global CPG market. We looked at the patterns and their ramifications in every aspect of the value chain. While consumer movements have an obvious cascading effect on channels and supply chains, we can expect certain independent trends and back-end ramifications in the post-COVID world.
Impact of COVID-19 on CPG Enterprises
As many people began working from home, the number of purchases associated with home nesting grew. As a result, we observe a lot of pantry stocking and a lot of at-home use of packaged meals, paper and plastics, packaged produce, and dishwashing supplies. Fresh food, dairy and bread items, frozen foods, meats and seafood, and alcoholic beverages were also substantially more popular among consumers. These products were moderately loaded into the pantry.
With moderate pantry loading, at-home intake of snacks, packaged dairy, breakfast and bakery goods, and bath supplies increased. In March, sales of hygiene and cosmetics benefited from moderate pantry filling. Then there was a modest drop in sales, possibly because customers didn't use the products as much as they had anticipated.
Steps that Should Be Adopted By CPG Industries
Creativity is the Essence
For CPG firms, the pandemic's tremendous uncertainty necessitated unprecedented levels of flexibility and agility. These lessons in resilience will continue to be essential in the years ahead, whether it's developing solutions for supply chain stability or recognising development possibilities despite instability.
One food and beverage company, for example, is releasing capacity limits on important items while also improving speed to market in order to capitalize on pandemic-accelerated growth prospects. Consumer preferences formed during the pandemic are expected to last well beyond the outbreak, according to the corporation. Clorox, on the other hand, was able to reduce the time it required to bring key innovation projects to market from 12 to 18 months to six months.
Catch Up With The Trends
Technology will almost certainly continue to play a key part in CPG firms' product iteration and innovation, allowing them to better satisfy client needs while also distinguishing themselves from competition. This is especially true now when, in the aftermath of the pandemic, consumers have become more concerned about healthier options. A brewery in the United Kingdom has created a novel brewing procedure that produces beers with reduced alcohol and calorie content while emitting 41% less carbon throughout the process.
Explore new statistical horizons
While shops are still important for CPG purchases, the rapid growth of e-commerce during the pandemic caused firms to reconsider their consumer interaction initiatives and the importance of dealers. As a result, multichannel data-driven interaction will certainly rise in the coming years, as will the capacity to gather data insight to meet customers where they are.
A food manufacturer uses social media platforms to promote campaigns and uses contextual data to target certain groups of customers with customised content. To obtain an understanding of customers' shopping behaviours, General Mills transformed digitised receipt photos from its Box Tops for Education initiative into hundreds of millions of rows of data.
Healthier Alternatives
During the epidemic, a fast-growing trend, health and wellness, was amplified. And consumer packaged goods companies are well positioned to respond. Conagra is developing products that are high in protein and low in sugar to capitalize on consumer health and fitness demands. Many CPG firms incorporate vitamins in their product portfolios, as a result of the 20% rise in consumers taking vitamins during the pandemic. Also remarkable was the pandemic-induced substantial shift in consumer personal hygiene behaviours, which now appears to be here to stay.
Consumers want to hear about your ESG efforts
CPG firms would be wise to communicate their environmental, social, and governance (ESG) commitments plainly and frequently, given that more than half of customers are willing to switch brands if a more sustainable version of a product is available. Nestlé is paying a premium for materials in order to build a market for food-grade recycled plastic. One beauty goods company's ESG initiatives are highlighted by commitments to climate change, forests, and water security. Meanwhile, a number of consumer packaged goods (CPG) corporations are including diversity and inclusion (D&I) factors into their performance evaluation systems.
Concentrate on the essentials
With rising commodity prices and the possibility of future inflation, many CPG firms are relying on strategic pricing and cost-cutting measures to meet their growth goals. Premiumization and innovation will most likely become more common as a way to fine-tune the revenue growth management equation.
Meanwhile, many big CPG businesses are preparing cost-cutting and growth-fueling efficiency plans. For example, Unilever has set a $2 billion yearly savings goal, which it plans to achieve by restructuring and reprioritizing investments while focusing on its core culture.
Demand for e-commerce will increase significantly, but this will not be a game changer
The demand for e-commerce platforms skyrocketed in the immediate aftermath of the lockdown, with volumes and value skyrocketing. Grocery delivery services like Grofers and Big Basket have seen a 3x to 5x spike in daily demand. Because of labour, infrastructure, supply chain, and regulatory concerns, most online grocery players were unable to meet the new high demand because they were operating at 60 to 70 percent of their capacity. This increasing demand curve is projected to persist, and Indian e-commerce businesses will overcome the capacity bottleneck by investing heavily in their supply chain, people, and front-end capabilities. However, these players' economics make it impossible for them to fill low-value orders.
Hyperlocal delivery experts such as Zomato, Swiggy, and Dunzo have expanded their services to the grocery industry, bringing in new companies. In the short to medium term, this will provide CPG companies with a direct-to-consumer channel. India's e-commerce business is predicted to grow at a rate of 100 to 150 percent as the situation stabilises. (In China, online groceries have been the greatest winner, with sales expected to increase by more than 60% by 2020.) However, even with massive expenditures and tremendous growth, e-commerce will only account for 5 to 6% of overall CPG sales in the foreseeable term.
To survive, modern trade will have to innovate; doorstep delivery will be critical
The coronavirus epidemic has had a significant economic impact on modern retail. With fewer than half of the outlets open and limited foot traffic, sales have suffered significantly. Most shops estimate that it will take at least nine to twelve months for them to start showing signs of recovery. This stretch has a long and winding journey ahead of it. Consumers consider e-commerce and neighbourhood mom-and-pop establishments as safer options when social separation becomes the new normal. Footfall at more than 60% of modern trade retailers in China has decreased by half. Modern trade will have to innovate with digitalization and doorstep delivery, either by working with delivery companies like Swiggy, Zomato, and Uber or by investing in a dedicated delivery fleet.
Conclusion
After high-growth expectations emerging from 2019 were stymied by the public health and economic crises triggered by a global pandemic, a return to growth is at the center of the CPG agenda for 2021 and beyond. Achieving long-term industry expectations of 2%–4% growth, however, may require an effective and efficient recovery, the likelihood of which remains hard to predict.
CPG companies will almost certainly continue to experience problems on both the top and bottom lines in the rest of 2021. Increased brand switching, competitive pressure from small and private-label brands, greater price transparency (with the shift to online sales), and retailer pressure will all be revenue difficulties. As demand shifts between e-commerce and brick-and-mortar stores, both variable and fixed costs will be difficult to manage, and a downturn remains an open question, both fixed and variable costs will be difficult to manage. Recognizing the 2021 cost outlook, making fortitude a C-suite conversation, acquiring growth while maintaining cost, making sure that upstream to downstream collaboration is part of the 2021 strategy to improve the value chain, and adapting marketing and customer-loyalty programmes to a fast-changing environment will be important considerations for leadership teams.
Consumer habits formed during the pandemic can last well beyond the recovery, including an accelerated focus on digital channels for discovery, engagement and sales as well as the growing importance of healthy, sustainable options. CPG companies prepared for these changing preferences are poised to take advantage of growth opportunities in the months—and years—ahead.