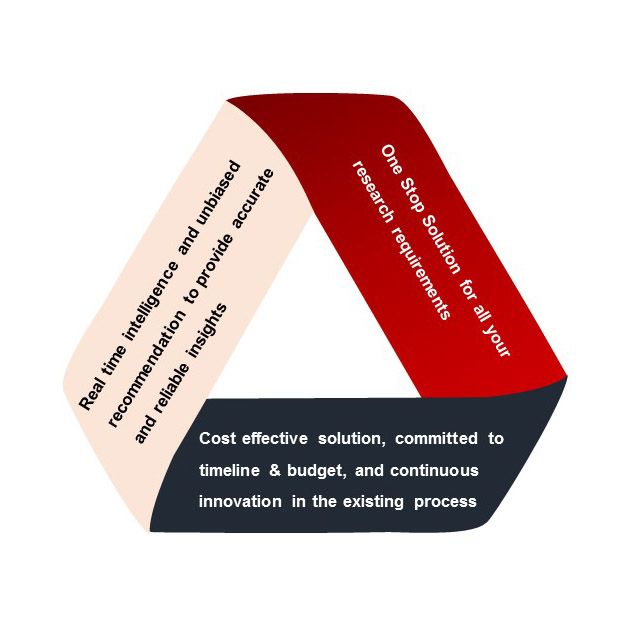 Data authenticity, cross validating facts with industry experts, leverage in-house information, updating real time intelligence to client, access to authentic industry databases for secondary research, keeping right set of assumption and limitation in the study which could impact the decision are some of our core practices we adhere strictly to ensure to deliver the best in the business.
We are not limiting ourselves to just a market intelligence provider, rather to be your long-lasting trusted intelligence partner and assist you throughout your growth journey. Our Full Time Engagement (FTE) offering is in line with our client's long term business objective.
We very well understand that research is not a one-time activity, rather it is a journey of continuous innovation, mutual engagement, learning, adaptability, and execution of actionable intelligence towards organizational growth.
We have the passion, hunger, and commitment to take our business relationship to a greater height, continuously add value, and transform business with data and real time intelligence.