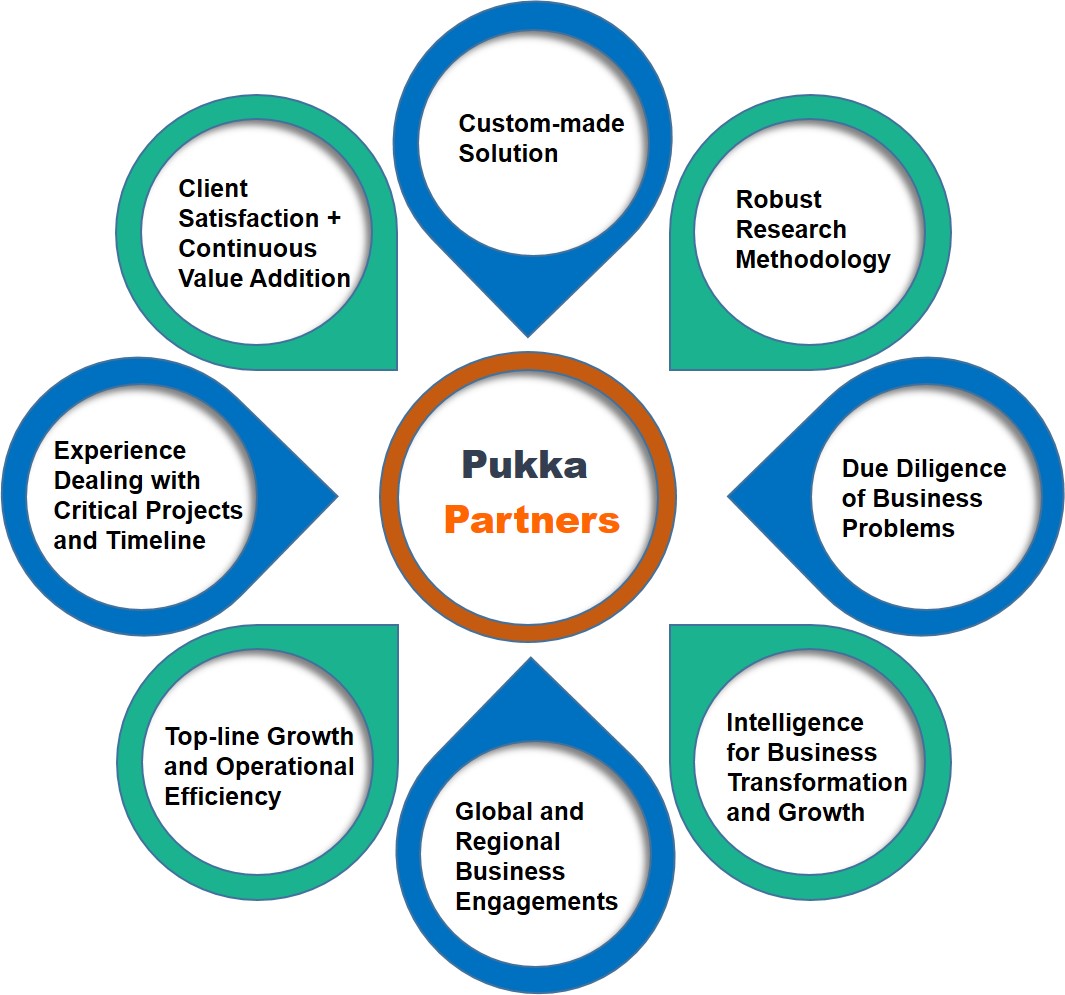 Pukka Partners provide customized intelligence solutions to C-suite executives and functional growth leaders, along with other key offerings including market & competitive intelligence, management & strategy consulting, pre-investment advisory, real-time business intelligence, and data analytics services across sectors, globally and locally, on new & emerging markets and disruptive technologies.
We offer advisory and actionable insights around public policies, investment tracking along with the obstacles faced by investors, innovation and strategy impact monitoring, identification of industry potential, and technology mapping through comprehensive and standardized research methodology and tools. We deploy our solutions to solve prioritized and critical business challenges by leveraging our in-house expertise and continuous engagement with industry thought leaders in the business ecosystem.
In a short span of time, our consultants have had the opportunity to engage and deliver domain & sector specific tailor-made strategic projects to top executives and functional growth leaders, powering them to make informed business decisions.
Our success is directly linked to our client's growth and we ensure to exceed it every time we engage with our existing client's and future prospects. We aim to be a knowledge partner for our customers and gradually become their trusted intelligence provider.