Blockchain Technology Disrupting the CPG and Retail Industries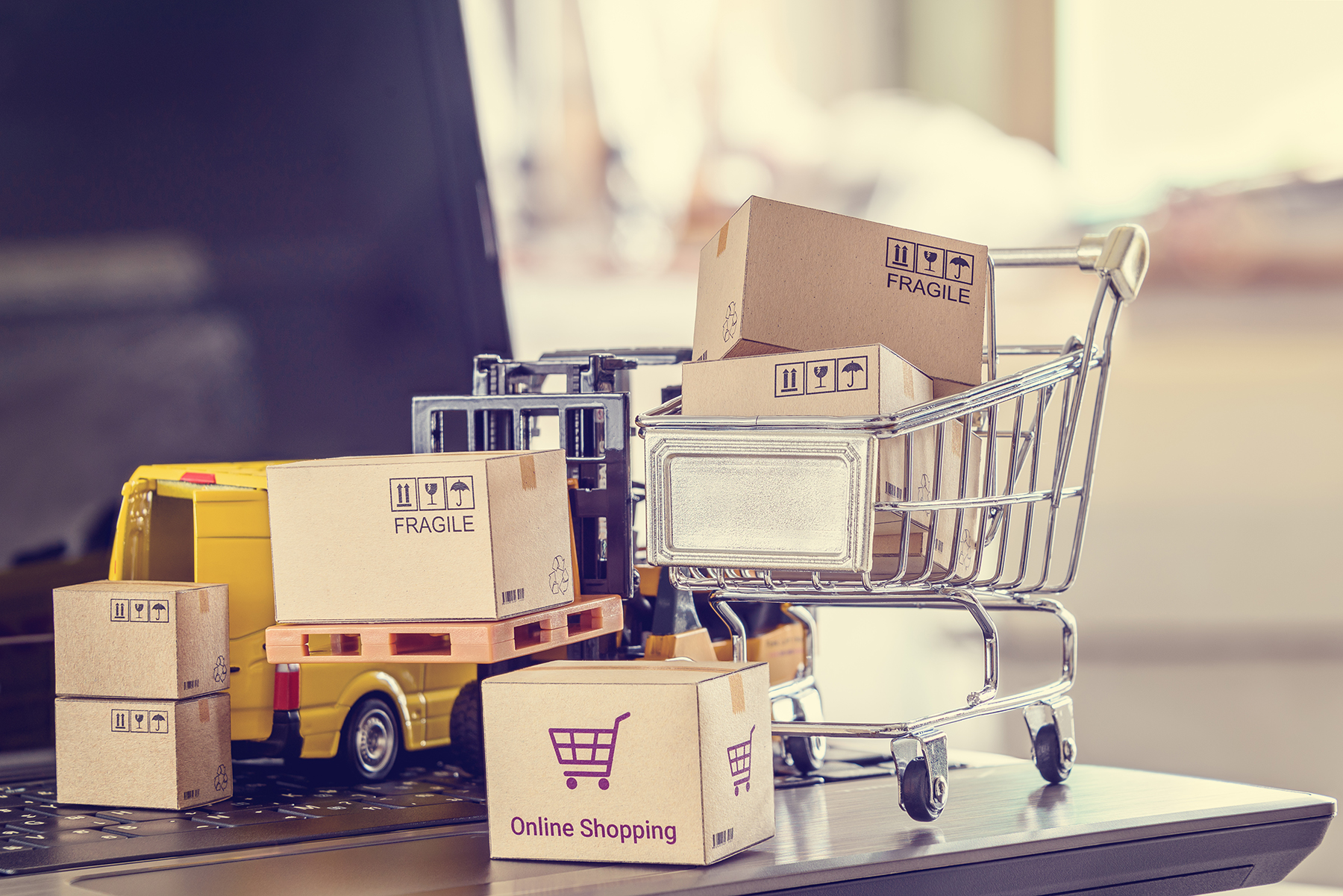 "There are a number of potential pitfalls associated with the deployment of blockchain, as with any new technology. As a result, before chasing opportunities at scale, firms must have a well-thought-out strategy in place. The retail and consumer packaged goods industries are ideally positioned to take advantage of the potential that blockchain provides as the technology improves and new use cases arise. Blockchain's ability to track, trace, and verify items, as well as record contracts, ensure information flow, and record transactions, means it can be utilised across the whole value chain, benefiting both businesses and consumers."
Future retail and consumer packaged goods (CPG) marketplaces will be drastically different from those of today. They'll have to become more integrated and provide on-demand and personalised services to keep up with shifting consumer needs. Without giving any single person power over the information, blockchain technology allows everyone to keep an eye on what's going on within a system. This technology has several business applications, notably in the retail and CPG sectors, and the potential impact is enormous.
The case for blockchain in the retail and consumer packaged goods industry is compelling
Emerging technologies such as blockchain provide retail and CPG organisations with the opportunity to produce commercial value in an increasingly digitised world. The application of blockchain technology to issues throughout supply networks is one area critical to blockchain acceptance and use in the retail and CPG sectors.
The end-to-end movement of information, products and services, and money is encompassed by retail and consumer packaged goods supply chains. In areas like product cost, working capital requirements, speed to market, and service perception, how these components are managed has a significant impact on an organization's competitive positioning. Despite recent advancements in digital supply networks, paper-based processes are still prevalent in the retail and CPG sectors, resulting in decreased transparency and collaboration across networks. Supply chain decision-making is further hindered by heterogeneous legacy systems that provide limited view of other functions.
The tracking features of blockchain (including timestamping) provide a complete audit trail that can be used to protect consumers against counterfeit goods while also giving businesses better trust in the authenticity and quality of items, influencing sourcing decisions. The platform's distributed structure provides for greater product supervision and control, while real-time tracking via smart contracts allows supply chain stakeholders to make quick decisions and continuously update inventory levels, decreasing working capital idleness. Not only does this benefit businesses in terms of operations, but it also has direct consumer implications.
Blockchain's Potential To Disrupt The CPG & Retail Industry
Getting the most bang for your buck
Blockchain has been compared as the internet's second generation. This interpretation may be overdone, but blockchain has the potential to revolutionise an organization's procedures at the very least. In the company operating paradigm, blockchain can be used in a variety of ways. It can be used to improve existing processes, promote the expansion of existing services and markets, and/or aid the creation of new revolutionary services.
While blockchain can be used alone, it is more likely to have a greater impact when integrated with other technologies like big data, the Internet of Things (IoT), and artificial intelligence (AI) (AI). As a result, sectors with prior experience in these areas will see more successful blockchain applications. Indeed, according to Gartner research, the industrial sector will account for 40% of global blockchain corporate value added by 2020.
Uses in CPG & Retail Sectors
Consumers: Allows for the secure conduct of customer surveys, research, and competitions.
Blockchain technology ensures both the legal certainty of the vote and the transparency of the process in situations that need a high level of transparency and security, such as voting in public polls (e.g. to express a preference in a survey).
Supply chain: Manufacturing and consumer deliveries to specific addresses are tracked. The growing trend toward home delivery necessitates higher levels of trust and security, which blockchain monitoring technology can provide. In order to ensure public safety, the usage of autonomous cars and unmanned drones throughout the supply chain necessitates immutable tracking systems.
Payments & Contracts: By providing a thorough audit trail of data, it promotes openness surrounding real-time bidding for digital advertising space. Ad buyers and sellers will be able to correctly verify campaign execution and engagement targets, as well as collect reimbursements for failed implementation. It creates digital records of consumer purchases, transferring product warranties from paper to the cloud via blockchain, ensuring that they are always up to date and transferable. Consumers can keep a virtual warranty wallet, which saves retailers and manufacturers time and effort.
Response To Blockchain
Owing to the uncertainty surrounding the future value of fledgling blockchain applications, many organisations may decide to explore and test usage rather than commit to full enterprise adoption at this time. However, due to the quick advancements in blockchain technology, blockchain could replace procedures and give a solution to many of the industry's current difficulties within one to two years. Blockchain labour programmes that last more than two years, for example, may be obsolete before they are ever executed.

Within each use case group, the potential impact of specific blockchain prospects may differ. As the industry landscape changes owing to reasons such as new competitors, new technology, Brexit, and other disruptive events, the potential value and complexity are also likely to alter. For example, the rise of vehicle autonomy – in the form of drones and autonomous technologies – will revolutionise the "final mile" of delivery to the consumer in the future. As a result, businesses will be more motivated to invest in and promote blockchain technology, and related blockchain use cases will produce more value than they do now.

The desire to invest in new technology, like any other, is not always proportional to the necessity for it in your company. To see a genuine value add from blockchain, you must use it as a tool to fulfil your strategic goals. With this in mind, it's important to note that, while blockchain offers significant operational benefits, businesses will not be the only ones to benefit from this game-changing technology. The consumer will be the ultimate winner. If blockchain can improve supply chain efficiencies and reduce costs, these savings can be passed on to consumers in the form of lower prices. If blockchain increases supply chain transparency, these gains can be passed on to consumers in the form of safer and higher-quality products.
Conclusion
Possibly the most interactions between suppliers, producers, and retailers exist in the consumer goods industry. Smart contracts backed by blockchain can not only bind all parties together, but also ensure that everyone keeps their end of the bargain. Smart contracts can be created with controls to assure ethical sourcing and compliance with labour laws. Through traceability at every stage in the supply chain, blockchain can prove to be a very efficient tool in avoiding counterfeiting, a problem that plagued the electronics, luxury, and lifestyle industries. Agricultural commodities trading organisations can use blockchain to make trade more efficient and quick. The performance and payments of vendors can be determined directly from blockchain authenticated transactions, reducing the requirement for human intervention and verification.
When blockchain is used in conjunction with IoT devices and sensors, it allows for unprecedented visibility and efficiency advantages in the logical and physical movement of commodities throughout their full value cycle.
Transportation and logistics is a sector where the combined strengths of blockchain and IoT can be most beneficial. Smart contract enabled pick-ups, drops, and adhering to contractual agreements over physical product attributes, as well as the process of getting paid, are all functions that these technologies can smoothen and make instantaneous. Shipment delays at customs, paper-work transfers between agencies, and route optimizations are just a few of the areas where IoT + Blockchain technology can help with visibility and efficiency. This decade will most certainly see the emergence of blockchain and its acceptance in a variety of fields, and until a better technology disturbs its progress, there will be no stopping this technology.