Artificial Intelligence (AI) Revolutionizing the Food & Beverage Industry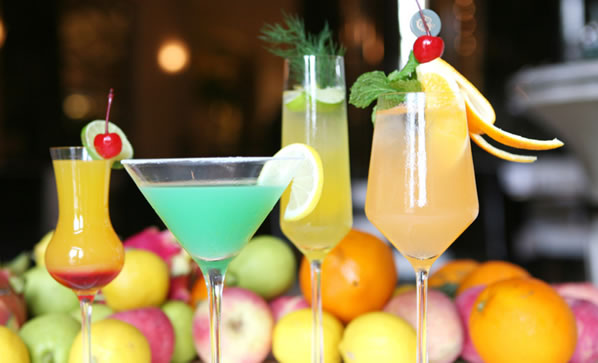 "Artificial intelligence has already made its way into ordinary industrial life and is now a driving force behind the food and beverage industry's digital revolution. Large volumes of data are its raw material, which may be accessible through AI technologies like deep machine learning. Predictive data analysis, for example, can help maintain machinery and systems in a more demand-driven manner, reducing downtime."
One of the most important trends in the food and beverage sector is individualization. Manufacturers must respond increasingly more quickly with their products to expanding societal variety, new lifestyles and needs, consumer habits, tastes, and preferences.
Sorting food
Sorting is one of the most time-consuming tasks in any facility that receives fresh fruit. Sorting potatoes by size, for example, can aid manufacturers in determining which should be processed into French fries vs potato chips or hash browns. Sorting out off-color tomatoes will help to reduce store or consumer rejection. All foreign particles, of course, must be handled as well.
Managing the supply chain
Supply chain management is a critical responsibility for all food firms, especially in light of new food safety requirements and the growing demand for transparency. Several ways the food sector is employing AI to improve supply chains were discussed in a 2017 article in Food Online. At every step of the supply chain, food safety is monitored and tested. Pricing and inventory management can be better managed with more precise forecasts. Transparency is achieved through tracking items from farm to customer.
Safety/quality issues
AI technologies are faster and more consistent than human workers at delivering safer, more precise production line results. On the manufacturing floor, AI-based detection can be used to keep personnel and equipment safe by identifying possible hazards, such as a worker who has forgotten to put on the proper safety equipment.
Reduction of waste
New ways to measure and monitor have the potential to significantly reduce waste. Rather than checking the quality of output at the conclusion of a batch or cycle, AI that uses real-time monitoring can detect anomalies as soon as they occur.
Hygiene
AI has a lot of promise for improving the hygiene and cleaning activities that are so important in food and beverage facilities. A collaboration between Martech of Whitwell and the University of Nottingham in the United Kingdom is creating self-optimizing Clean In Place (CIP) systems, in which an AI-powered multi-sensor system detects food residue and microbiological detritus on equipment to calculate the best cleaning time.
Sustainable Environment
AI can play a critical role in reducing power and water use, resulting in immediate cost and margin savings.
Fresh produce, such as fruits and vegetables, can vary greatly in size, shape, colour, and texture, adding to the manufacturing line's complexity. Artificial intelligence (AI) systems can easily detect differences, remove pollutants without wasting entire batches and optimising water and energy usage as needed. The entire process, including robotics, can be fully automated and run 24 hours a day, seven days a week.
Cutting electricity use can also make facility management easier and more sustainable. ABB's AI-powered energy management tools, Energy Forecasting and Intelligent Alerts, were developed as part of its Open Innovation programme to help operatives cut peak demand charges. Predictive machine learning techniques are also used in the Intelligent Alerts app to help customers spot issues before they become problems, saving costly downtime.
Packaging
AI-driven robotics are becoming crucial in fulfilling the increased demand for packaging and picking brought on by customers' increased use of e-commerce. The process's complexity and labor-intensive nature provide a unique opportunity for intelligent automation.
ABB has teamed up with Covariant, a Silicon Valley start-up, to provide advanced picking robots that work alongside human workers. Robots can learn new tasks independently because of Covariant's software, which integrates 3D cameras and reinforcement learning. This enables considerably more nuanced trial and error responses, resulting in extraordinary precision that can be scaled up.
There has never been a better opportunity to learn how artificial intelligence may improve your facility's production, efficiency, and output. According to a BCG poll, 90% of top F&B executives believe AI has huge potential to benefit their firm. The opportunities are already available, but they will demand a strategic approach to take advantage of them.
Minimizing risks with predictive maintenance
One of the most terrifying eventualities for food and beverage businesses is the collapse of individual components, machinery, and possibly entire factories. After all, downtime is extremely costly. Huge volumes of data are necessary to make trustworthy forecasts regarding the state of machinery and plants. However, as the networking of equipment along the entire production chain improves, the amount of data generated is continually increasing. The present problem is combining, organising, assessing, contextualising, and visualising this massive amount of data. The interaction of intelligent tools is essential in this instance.
Users in the food and beverage industry must first obtain understanding regarding the nature, breadth, and interaction of all plant components before engaging in data-based predictive maintenance. However, this genuinely self-evident operating base is either not existent or not uniformly applicable in many ancient Brownfield facilities. Although asset information is available in a variety of software systems, it is not always consistent and can sometimes be conflicting. It is impossible to get a correct, comprehensive, or current image of the plant and its components from this.
Digitization in the Food & Beverage Industry
Food and beverage makers must generate more varieties, recipes, and brands in ever smaller batch sizes to meet the demand for products with greater individuality and shorter life cycles.
The task at hand is to increase flexibility and speed while also boosting production, lowering costs, and maintaining excellent product quality.
Data from food and beverage manufacturing may now be captured and securely transported to the cloud, as well as analysed in real time using artificial intelligence and processed intelligently in quality assurance and maintenance systems. Changes in manufacturing that are required, such as seasonal demand swings or new product varieties, can be introduced in a timely and effective manner.
The goal is to not only make AI solutions accessible to professionals, but also to provide a workbench that will enable every automation specialist to implement efficient AI-based problem solutions in the future.
Major Market Highlights
TOMRA Sorting Recycling has announced TOMRA Insight, a cloud-based data platform that opens up new possibilities for sorting equipment customers. Sorting can be transformed from an operational procedure to a management tool for making fact-based decisions at every stage of the value and production chain.

VERYX computerised sorters for fresh-cut leafy greens were introduced by Key Technology. VERYX is the world's only belt-fed sorter with top and bottom sensors that can inspect products totally in the air to detect and eliminate all foreign materials (FM) and product flaws. These integrated VERYX systems are specifically designed to meet the challenges of sorting leafy greens by combining Key's experience in sorting and conveying.
Conclusion
AI is also being used in the grocery industry to provide customers with personalized offers, manage inventory, and eliminate waste. Consumers can also access a variety of food-focused AI systems. Wellio, for instance, utilises machine learning and behavioural science to deliver personalised recipe recommendations before allowing clients to shop groceries online, while Habit creates individualised nutrition regimens based on the results of a nutrition test.