India's Investment in Improving Defense Capability: A Complex Opportunity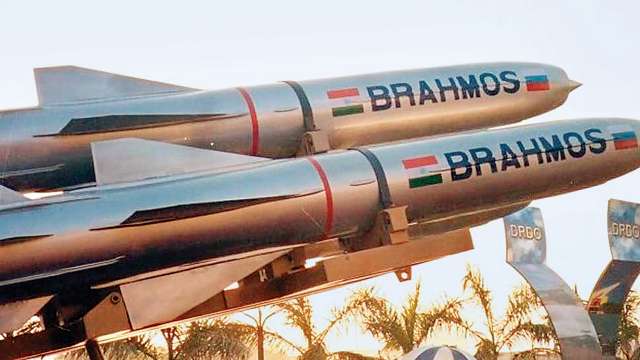 The defense industry is strategically critical sector in India. The country has a huge and ever-increasing defense budget, with a long history of defense industrial production. As per the SIPRI (Stockholm International Peace Research Institute) India was the second largest arms importer globally over the past few years and spends around 2.0% of its GDP on defense industry. In addition, recent border conflicts with Pakistan and China have intensified the need for India to shore up its defense arsenal. To further boost the defense sector, the Government of India (GoI) has planned to amend its procurement policy and expanding FDI (foreign direct investment) in the defense sector, both events believed to bring a keen interest to many of the government contracts clients.
The GoI announced a new DAP 2020 (Defense Acquisition Procedure 2020), effective from October 2020, which presented policy flexibility to promote procurement from foreign arm manufacturers. DAP 2020 comprises a new category, "Buy (Global) – Manufacture in India," permitting direct goods from foreign merchants as long as the procured item contains a least of 50.0% domestic matter. The domestic matter requirement can be attained by using an Indian division to manufacture the spare parts or subassemblies, or to offer maintenance, repair and revamp for the procured item. Moreover, the "Buy (Global)" category, which lets direct purchases of equipment from foreign companies, via existing Foreign Military Sales (FMS) or Direct Commercial processes, has been relaxed by eliminating offset needs for such purchases. The recent acceleration of tensions between India and its neighbors shows that the FMS process may be the preferred route of purchasing in the short term.
In September 2020, the GoI announced increased FDI limits in Indian defense firms, although with some limitations. Earlier, the foreign ownership in Indian defense companies could not exceed 49.0% without aforementioned governmental approval. However, the new rules allow for up to 74.0% foreign investment, not considering government approval; though, the relaxation is constrained to companies looking for new industrial licenses. Studies have indicated that several multinational corporations (MNCs) headquartered in the US and Europe are uncertain to enter in partnerships with Indian defense firms due to the fears surrounding prior governmental approval. MNCs generally are hesitant to share their confidential defense technology and information without first having a majority share in the joint venture.
Although, the new rules appear satisfactory to foreign companies, other import limits currently maintained by the GoI may weaken efforts to boost foreign participation in the Indian defense industry. For any new FDI, a target company be obliged to submit a testimony to the Ministry of Defense in a span of 30 days of the closing of the investment deal. The Department for Promotion of Industry and Internal Trade released Press Note 4 to validate the FDI reforms specifically. The new regulations will become mandatory once formal amendments are made to the Foreign Exchange Management (Non-debt Instruments) Rules, 2019.
In August 2020, the GoI announced an import ban on more than 100 weapons, platforms and other defense items. The import ban is targeted at fostering India's defense industrial base. The ban is particularly planned to be progressively executed between December 2020 and 2024. Nonetheless, the defense investors and contractors are monitoring these developments, as it represents an opportunity to engage India's defense industry.
In an attempt to encourage domestic manufacturing in the defense industry, the Indian regulators have further proposed relaxing restrictions for some FDIs in Indian domestic defense companies to boost investment in India. However, the threat of government refusal of a proposed investment has a disturbing effect on the decision of the foreign investors and companies regarding whether to connect in those structuring decisions at all. The increased investment cap is expected to mitigate those concerns and generate larger global financial and technological support to the defense industry of India. Moreover, the more relaxed investment rules may promote global defense companies to establish permanent manufacturing and R&D hubs in India.
The proposed reform further permits smaller, private Indian firms to play a greater role in Indian domestic defense production. Despite the fact that India obtains billions of dollars every year in defense technology, non-Indian contractors win almost all of the major tenders. Indian lawmakers expecting wider access to foreign investment capital for domestic defense companies will decrease India's reliance on other countries for defense items and bolster national "Make in India" efforts.
Recommendations for the Indian defense industry that can accelerate its growth in the coming years-
Increase investments in hypersonic and supersonic anti-ship missiles, such as the BrahMos and other long-range follow-on systems.
In the BrahMos, India holds a highly effective, medium-range supersonic cruise missile. Alas, China possesses cruise missiles with larger range and similar speeds, and China's anti-ship ballistic missiles have relatovely longer ranges and speeds. The Indian Ocean has relatively shorter ranges compared with the Pacific, there is no need for anti-ship ballistic missiles in India; however, the longer-range supersonic and hypersonic cruise missiles could permit Indian missile shooters to attack Chinese border, thus helping counterbalance India's numerical disadvantage in defense assets. These trends indicate that India should accelerate and boost its investments in lengthening the range of the BrahMos and fostering the longer-range Nirbhay cruise missile.
India should acquire more undersea systems, particularly air-independent diesel-electric attack submarines that are relative to surface vessels.
There has been sufficient historical indication since at least World War I that submarines can let a weaker naval power to prevent even a dominant naval opponent. There are a few navies that have pursued undersea warfare as a key strategy. India's ranking of surface vessels over submarines is thus in-line with historical standards. Partly, this decision stems from the differing uses of submarines and surface vessels. Submarines are exceptional weapons to help a defensive strategy of sea rejection, whereas surface vessels can support an aggressive strategy of sea control. Surface vessels also serve important peacetime and crisis functions as overt signals of capability and intent in ways that submarines cannot.