3D Printed Satellite Market - Revolutionizing the Space Industry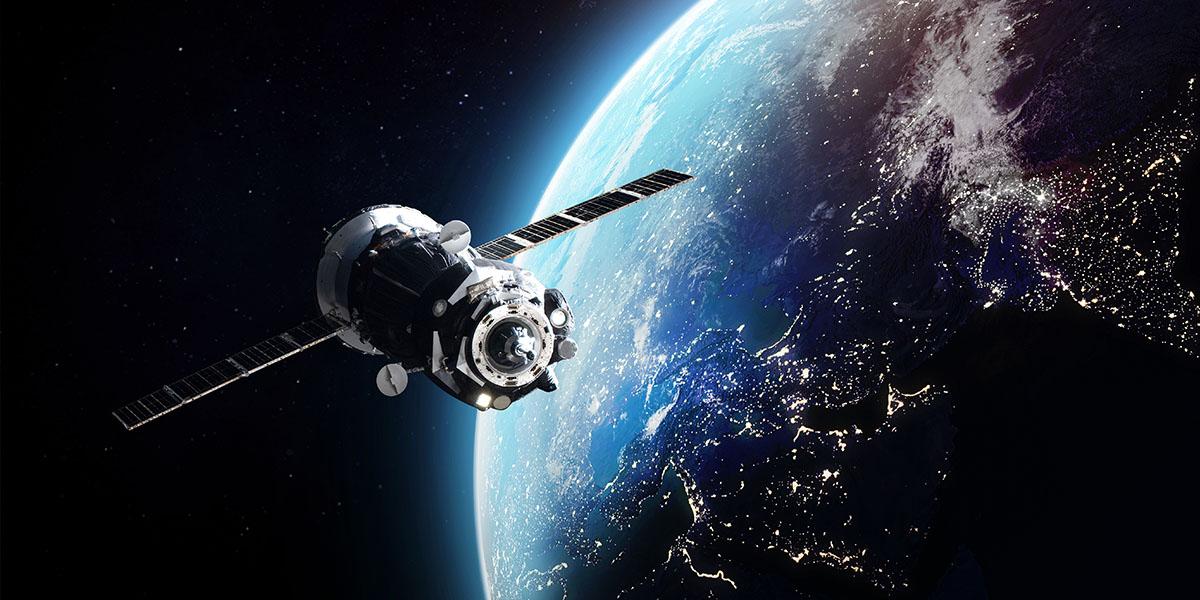 "Over the last few years, 3D printing has grown in popularity across a variety of businesses. It ushers in a new era of product development, with a slew of advantages over traditional production techniques. 3D printing has the potential to revolutionise the space business by allowing spacewalkers to build products in space and on demand, such as components for repairs, specialised equipment for scientific research, and more. 3D printed products can be particularly beneficial for aerospace applications because they are incredibly cost-effective and can be recycled and moulded into completely different objects."
Space Exploration and 3D Printing
Astronauts can use 3D printers in space to make goods whenever they need them, rather than relying on shipments from Earth. For example, in 2014, the 3D printer onboard the International Space Station (ISS) produced its first item. Made In Space, a California-based business, conceived and constructed the printer, which built an extruder plate to manufacture the piece itself.
Since astronauts on the International Space Station have long relied on launches from Earth to deliver spare components, 3D printing is playing an important role in reducing this reliance. According to a NASA assessment, a 3D printer could manufacture roughly 30% of the parts aboard the orbiting lab. Researchers may even use such machines to build small satellites, known as CubeSats, onboard the space station rather than launch them from Earth.
The importance of 3D in satellite manufacturing
All of the company's communications satellites now have 3D printed elements, such as antenna brackets and reflector sleeves.
Additive manufacturing begins with a digital model, then melts plastic or metal filaments or powders in a huge number of layers to create a virtually finished thing. This technique makes use of a computer-controlled "printing" machine that employs a 3D digital model contained in a CAD (computer-aided design) file.
This approach can be used to create complex single-piece items that would be impossible to build using traditional manufacturing methods. Depending on the application, 3D printing these single-piece parts instead of assembling a number of pieces using traditional methods can save a lot of weight and money.
A Breakthrough in cost and weight
One of the most noticeable advantages of 3D printing items is the reduction in weight. The Airbus A320 recently created a spacer panel that is 15% lighter than the original and is situated alongside the commercial aircraft's overhead storage compartments.
In comparison to traditional production, 3D printed objects can also be produced at a lower cost. Unlike 3D printing, typical manufacturing budgets must account for casting moulds, dyes, tooling, and other processes. As previously stated, the principal cost-benefit of reduced weight is lower fuel usage. By reducing fuel consumption and emissions, 3D printing can assist to mitigate the negative effects of air travel. This is a significant additional benefit in a society where increased environmental consciousness is clearly noticeable.
Individualized New Parts
3D printing can produce more complicated geometries than traditional manufacturing methods, as well as making parts lighter and perhaps more reliable. It allows for the replication of an existing part as well as the redesign of a completely new solution. This is especially critical in space flight, where parts might be extremely complicated, necessitating the ability to create totally new designs. This redesigning procedure could entail anything from smoothly joining two structures to replicating an existing portion within the engine. Basically, any structural component required for a launch vehicle can be built.
In traditional manufacturing, a part is made from a bigger piece of material that already exists. 3D printing enables for the fabrication of only the quantity of material required, resulting in significant waste reduction. According to one source, 3D printing metal applications can save up to 40% on waste material.
A Time-Saving Tool
Last but not least, 3D printing saves a significant amount of time. By reducing the number of parts in its jet engine fuel nozzle, General Electric said it was able to save production time by 25%. Because 3D printing creates things directly from CAD models, it saves time in the delivery of finished goods by reducing the product development process, supply chain, and reliance on inventories.
The fast speed through each stage of the production process with 3D printing also reduces time-to-market. Because multiple parts use the same printer, metal powder, and settings, quality assurance checks can be conducted faster.
New technologies and the burgeoning commercial space industry
Along with the nanosat revolution, the substantial and continued decreases in the cost of launching satellites into orbit by private start-ups is another clear driver. SpaceX is the most notable example, as it has a history of successfully landing boosters on Earth and has even launched re-used boosters twice this year. While Elon Musk's miracle firm is still the first and only business to do so, Jeff Bezos' space business Blue Origin is close behind, and Richard Branson's Virgin Galactic is developing the world's first commercial spaceplane.
SpaceX has already shown to be less expensive to launch than its traditional competitors. The cost of launching the company's Falcon 9 rocket starts at $62 million, which is half the cost of established competitors such as United Launch Alliance. SpaceX prices might reduce by as much as 30% if Musk succeeds in making his rockets reusable on a regular basis. When you combine the launch innovations being made by companies like Blue Origin or Virgin Galactic, as well as traditional giants like Boeing, the great advances being made at some Silicon Valley start-ups, and the already high bar set by the Indian space agency ISRO in terms of low costs, we're looking at a completely new ball game in the launch space.
Business models that are different
We can enhance the amount of relevant data we can gather and evaluate in a shorter period of time by using smaller, lower-cost satellites that can successfully operate as autonomous swarms (for a lower cost). When it comes to making well-informed business decisions concerning global assets, Andrews believes this is a true game changer for commercial enterprises. These advancements, together with advancements in the economic models of commercial space launches, will continue to make geospatial intelligence more affordable and available for everyone, as recent trends have proven.
A huge increase in the availability of remotely sensed imagery has implications for new business models, cheaper costs, and more flexible licencing conditions for commercial imaging. Satellite data is also becoming more useful for a broader range of new applications. Simultaneously, decreased technical barriers and costs are attracting more participants, ranging from high-tech specialists to non-experts, extending the market even further.
Major Market Highlights:
NASA is partnering with Aerojet Rocketdyne to advance 3D printing technologies, known as metal additive manufacturing, and its capabilities for liquid rocket engines in landers and on-orbit stages/spacecraft. In the latest RDT ALPACA project, a lander engine was printed in multiple metal materials using different AM technologies.

Zenith Tecnica

, a New Zealand-based contract manufacturer specializing in titanium 3D printing, recently marked its 5th year of partnering with leading satellite manufacturer

Maxar Technologies

to supply structural spacecraft flight hardware.

Launcher, an American space technology firm, has purchased the M 4K AM system from AMCM, an EOS Group company, in order to enhance its high-performance orbital launch vehicle plan. At Launcher's headquarters and production facility in Hawthorne, California, the AMCM M 4K system allows the company to construct the world's largest single-part 3D printed copper alloy combustor. The full 10 ton-force E-2 rocket engine will be additively manufactured by Launcher to transport tiny satellites to low Earth orbit.

Starship SN15 conducted SpaceX's fifth high-altitude Starship prototype flight test from Starbase in Texas. SN15 was propelled during ascension by three Raptor engines, each shutting down in sequence prior to the vehicle reaching apogee – around 10 km in height – similar to earlier high-altitude Starship flight experiments. Before reorienting itself for re-entry and controlled aerodynamic fall, SN15 executed a propellant shift to the interior header tanks, which carry landing fuel.
Conclusion: A breakthrough in the Space Industry
The ability to print components that can resist the stresses of space flight is crucial to the evolution of aerospace 3D technology. Printers are being used to regulate metal fabrication on a tiny level at the Lawrence Livermore National Laboratory in California, which is one of the most intriguing advances. Steel and aluminium alloys that are up to three times stronger than earlier 3D metals are now possible because to these breakthroughs.
It's just a matter of time before 3D printed spaceships take to the skies, with financing on the rise, technologies growing at a breakneck speed, and plans for massive on-site printers in the works. It's not far-fetched to believe that 3D printing will play a key role in the future of space travel.