India's Evolving Aerospace and Defence Ecosystem Gaining Global Traction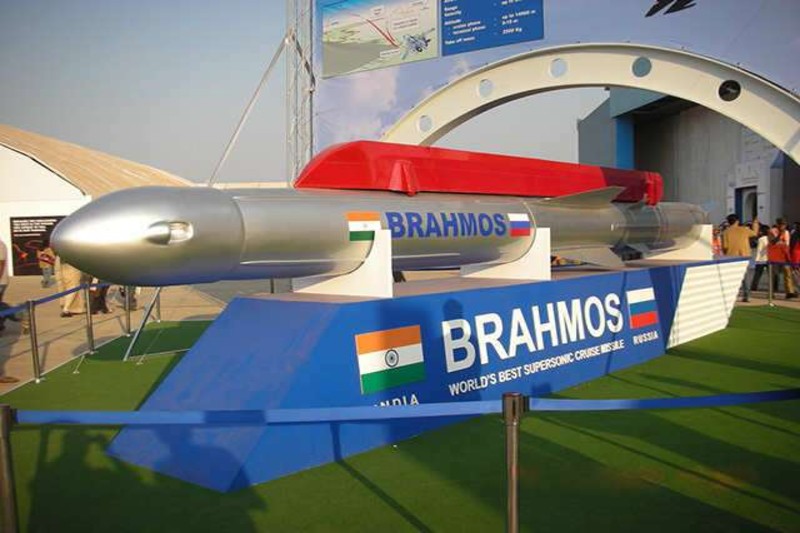 In India, the aerospace and defense industries are showing significant growth. With rising activities from both the defense and civil aviation sector in aerospace and a rapidly changing global political-strategic environment with increased security challenges, the focus on the defense sector has significantly increased. The total budget allocation for the Indian military has grown in the financial year 2020-2021 to US$ 66.9 billion from US$ 65.86 billion, according to the ministry of finance.
The government Scheme UDAN for regional connectivity has positively affected demand for large aircraft from Indian carriers such as SpiceJet and Indigo. Thus, many of India's aerospace services and manufacturing activities are expected to grow faster. The annual growth of government expenditure on defense capital is creating many opportunities in defense aerospace. The Indian aerospace & defense (A&D) market is projected to reach US$ 70 billion by 2030 (as per IBEF), driven by the burgeoning demand for advanced infrastructure and government thrust.
Government of India owned Hindustan Aeronautics Limited (HAL), has played a significant role in the Defense aviation of India through design, manufacture, and overhaul of fighters, trainers, helicopters, transport aircraft, engines, avionics, and system equipment. HAL is now ranked 38th in the list of the world's top 100 defense companies.
| | | | | | | | | |
| --- | --- | --- | --- | --- | --- | --- | --- | --- |
| 2018 | 2017 | Company | Country | Arms sales, 2018 (US$ Mn) | Arms sales, 2017 (constant 2018 US$ Mn) | Change in arms sales, 2017-2018 (%) | Total Sales, 2018 (US$ Mn) | Arms sales as a % of total sales, 2018 |
| 38 | 38 | Hindustan Aeronautics | India | 2740 | 2647 | 3.5 | 2883 | 95 |
Source: sipri.org
HAL is also a significant partner for the Space programmers of the Indian Space Research Organization (ISRO) and manufactures structures and assemblies for the launch vehicles and satellites.
The civil aviation sector in India is showing promising growth. India's passenger traffic has recorded an annual growth rate (CAGR) of 11.13% during 2016-2020 (as per IBEF). This has contributed significantly to the growth of the international civil aviation sector. The upward development of civil aviation has put pressure on the existing civil aviation infrastructure. As a result, the thrust is now on governments' efforts to the modernization of airports, communications, navigation, and surveillance systems for air traffic management, radars, and facilities for maintenance repair and overhaul of aircraft and subsystems.
Aero India Air Show 2019 had an exhibition of Indian companies in the private sector. Tata Aerospace and Defense occupied one of the most oversized display stalls of the Air show. Over the acc 600 Indian and 200 foreign companies participated and witnessed the most significant Air show in Asia. The contribution of private sector companies in the aerospace and defense sector is becoming noticeable. Such as Tata Sons Ltd. announced that it was consolidating its various business interests across aerospace and defense verticals under Tata Aerospace & Defense (Tata A&D). These include aerospace, weapon systems, sensors and Command, Control, Communication, Computers, and Intelligence.
Key drivers contributing to the Indian aerospace and defense industry
Passenger Traffic – Domestic air travel demand continued an upward trend in October 2020, with a 33% increase (over September) to 52 lakh passengers.

Further, under the Vande Bharat Mission (May 7, 2020, and October 31, 2020, international passenger traffic (inbound and outbound) stood at 10.96 lakh. (as per IBEF)

Strong Aerospace and defense Ecosystem- India ranked 19th among the world's defense exporters in attracting foreign investments. India's defense exports increased 700% in two years—from US$ 204.13 million in 2016-17 to US$ 1.44 billion in 2018-19. (as per IBEF)

In August 2020, the Union Ministry of Defense formulated the Defense Production and Export Promotion Policy to boost the country's defense production capabilities for self-reliance and exports. The policy aims to generate revenue worth US$ 23.49 billion, including exports of US$ 4.70 billion, in the aerospace & defense products and services space by 2025. (as per IBEF- ministry of commerce and industry)

Research and Development – In April 2018, an innovation platform called Innovations for Defense Excellence (iDEX) was launched. IDEX aims to build an ecosystem by encouraging defense & aerospace innovation and technology initiatives. It engages and supports industries such as start-ups, MSMEs, innovators, and institutes with grants/funding to conduct R&D for future adoption of the Indian defense and aerospace needs.

'Make in India' initiatives

– Defense and aerospace continue to be a strong pillar for government systems such as Make in India to succeed. Government policies are focused on implementing advanced technologies in the defense sector, thus improving the potential of domestic manufacturing. The Defense Ministry has set a target of 70% self-reliance in weaponry by 2027, creating huge prospects for players in the industry. (as per IBEF). In line with this, the Government of India is also supporting start-ups and promoting active participation in the industry. Describing MSMEs as 'rising stars' in aerospace and defense, the Defense Ministry estimates that their numbers would double to 16,000 by 2026 as they were integrated into global supply chains. For instance, in September 2020, Dynamatic Technologies Ltd., an aerospace company based in Bengaluru, announced a contract for constructing parts for the T-7A Red Hawk trainer, one of the largest and most advanced aircraft programmers' built by Boeing and Saab in the world.
Conclusion –
India has a competitive advantage over other countries based on the low-cost production of components. With comparatively low labor costs, resources, and supporting government regulations, the country provides substantial growth opportunities in the aerospace industry. The sector, backed by the government's "Make in India" policies, promotes global players to invest in the manufacturing process and optimize it.
The 'Make in India' and 'Skill India' initiatives by the government of India are programmers with big objectives, but the real success so far is unremarkable. The constant efforts by the government to encourage private participation are visible. The Defense Procurement Procedure (DPP) is constantly modified to simplify the process and make them more industry-friendly. The government has introduced changes in DPP for the strategic partnership model, thus allowing collaboration with overseas companies everything from submarines to fighter jets in India, thus providing opportunities for Indian companies to form joint ventures with multinational OEMs.