Grid Digitalization: Disrupting the Power Sector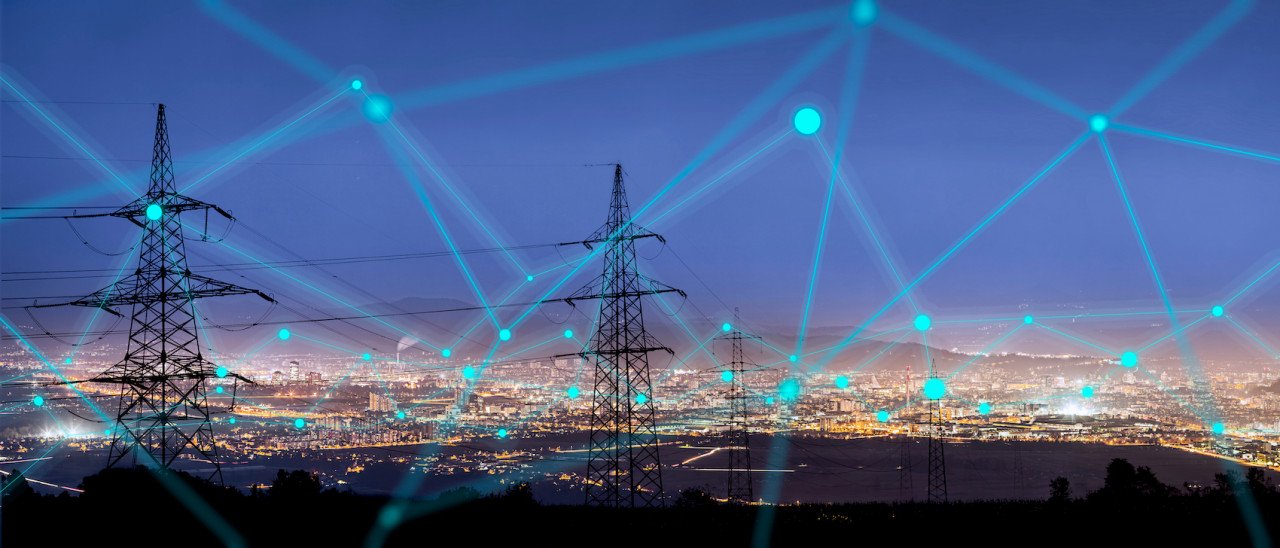 "Building-to-Grid is an emerging trend in which digitalization is playing a major role (B2G). However, the majority of the literature focuses on either the grid, demand, or technical aspects of B2G integration, leaving out an overview of B2G digitization and the parties involved. To close these gaps, this study presents a description of the B2G ecosystem and offers a six-point overview of the B2G ecosystem's digitization (B2G goals and themes, B2G technologies, B2G data sources and data management, and B2G related stakeholders)."
Multiple divergent tendencies have the potential to change global power structures. Power providers must innovate and evolve to deal with the disruptions as electricity markets transform, technologies progress, industries converge, consumption patterns change, environmental concerns grow, and "prosumers" arise.
The latest industrial revolution is digitalization, and it has the potential to be the most important transformation in the energy sector since the industrial revolution. In the energy sector, digitalization is reshaping business, as is the demand for data interconnection and cybersecurity defence. Digitalization is a key component of the smart electric grid in the energy sector. Digitalization opens up new possibilities for smart energy generation, delivery, and consumption via a smart grid.
The power and utilities sector has long been the place where many parents or grandfathers put their savings as they grow older, attracted by low volatility while robust and dependable, the industry was not known for being cutting-edge, innovative, or interesting in any way. Its main objective was to keep the lights on without going bankrupt. Fast forward to today, and the electricity and utilities sector, although still laser-focused on reliability and price, appears to be evolving into an increasingly appealing, high-tech magnet for a slew of new companies. A lot of outsiders are eager to enter this industry, from huge conglomerates in the technology, retail, energy, and other sectors to asset managers and hot new tech startups.
Digitalization of the B2G ecosystem from the grid side
The energy market's liberalisation has resulted in the rise of new technologies in the smart grid. A smart grid is a modernised, dependable, and interconnected electrical grid infrastructure that makes use of automated control, artificial intelligence, and communications technology. Two-way power distribution and communication, decentralised user-interactive networks, integrated energy resources, user-friendly structure, self-healing system, and integrated security protocols are all features of a smart grid system. A smart grid is a modernised version of traditional electricity networks (e.g. network, user, hardware, software, servers, and data).
Smart grid data sources
Data gathering, communication, and control systems are all used in smart grids. Wireless telecommunication systems are used in the smart grid to convey data from sensors and communicate with various smart grid equipment. Energy flexibility offers the ability to lower carbon emissions, stabilise the system, and lower energy usage without jeopardising consumer satisfaction. In the power system, demand response, distributed energy resources (DER), and energy storage are all possible sources of energy flexibility.
Meanwhile, for a variety of reasons, environmental and demographic data (e.g., climate data) are frequently included in smart grid data analytics. Data analytics may now be used to assist and improve smart grid operations through capacity planning and peak power shaving, as well as to facilitate the introduction of new energy services like energy audits, demand response programmes, and electric vehicle (EV) charging.
Data management in smart grid
Data collecting, storage systems, data processing, and data-driven decisions are all part of a typical smart grid data management system. Accessible, dependable, accurate, lucrative, and timely data management architecture is required. The level of security is determined by the sensitivity of the data. For extensibility, it can use the publisher-subscriber communication model.
Market data management is influenced by the needs of various markets. Generation and retail are separated from the natural monopoly functions of transmission and distribution in a liberal electricity market. The electricity market is split into wholesale and retail segments. The wholesale market is divided into the day-ahead market, intra-day market, and regulating market in various unbundling electricity markets, such as the Nordic electricity market.
Forces That Are Reshaping The Power Sector
Disruptive forces are reshaping the electric power industry, and many executives are strategizing their digital journeys based on the influence of these forces.
Companies in the power sector are confronted with enormous challenges and demands
It is now common knowledge that, as a result of increased energy efficiency, electricity consumption in wealthy countries no longer climbs in lockstep with GDP development. This implies that utilities often have to manage, repair, and modernise their systems without the benefit of rising load-based income to cover the costs. In fact, utilities have increased capital spending in recent years to upgrade ageing infrastructure, harden systems against increasingly severe climate events, modernise and digitise systems and processes, defend against increasingly virulent cyberattacks, and respond to legislators, regulators, and customers' growing demand for cleaner energy sources.
Other societal changes, such as high-tech businesses' sophisticated consumer expectations and the need to replace ageing staff and recruit new ones, provide further obstacles. As a result of such rapid and multifaceted change, organisational and cultural transformation may be required to manage and adapt to new technologies. Many of these issues present potential for value creation through innovation.
New digital technologies are sparking change across industries
Another well-known trend is the acceleration of technological advancements across industries, as innovation drives significant cost reductions in critical building blocks like computing power, data storage, and internet bandwidth. Sensors, smartphones, sophisticated analytics, robotics, additive manufacturing, cloud computing, IoT, AI, and virtual and augmented reality are all gaining in popularity as computing becomes faster, cheaper, and more powerful. Such technologies are bringing new and disruptive competitive risks—as well as opportunities—to businesses that have traditionally had dominating positions in their industries, such as the electricity sector.
As costs decline, advanced energy technologies are becoming more competitive
Rapid technical advancements and cost reductions in sectors like solar power, battery storage, wind power, electric vehicles, smart buildings, two-way power flows, microgrids, and more are providing unprecedented prospects for innovation and growth in the power and utilities industry. These prospects, of course, are also allowing startups, entrepreneurs, and companies from related industries to compete with incumbents and disrupt the industry. Large firms, such as today's electric utilities, can, on the other hand, take use of these chances to upset the industry status quo and remain competitive and profitable.
Markets are being shook up by new techniques and business ideas in a variety of industries
New approaches to design, processes, and business methods also provide possibilities and new ways to approach problems—or to challenge the status quo. Human-centered design, agile and adaptable business methods, future-of-work trends, crowd-sourcing, the sharing and subscription economy, and mega-platform ecosystems, for example, are all accelerating disruption and magnifying chances for businesses and sectors to start or develop.
These four types of forces have one thing in common: they're all digital. Digital technologies can function as catalysts for incumbents and new entrants to establish new business and operating models, such as leveraging advanced analytics to segment clients and target new service opportunities. Technology platforms that aggregate output from distributed energy resource (DER) owners and bid it into wholesale electricity markets are examples of disruptors that open the door to new market entrants. Nothing is secure. Digital technologies can also be facilitators, allowing for new levels of performance. For example, utilising automated drones with cognitive capabilities to examine assets in the field can reduce maintenance time and costs.
Major Market Highlights
Energy consumers in an unbundled electricity market like Denmark have two contracts: a distribution contract and a supply contract. The distribution contract covers everything related to distribution and metering. The supply contract is primarily about the electrical commodity. In Denmark, for example, the Distribution System Operators (DSOs) are in charge of installing and maintaining smart metres. Energy suppliers/retailers resell electricity to consumers after purchasing it from wholesale market producers or other suppliers/retailers. For billing purposes, electricity suppliers/retailers have access to the metering data acquired by DSOs. Electricity suppliers/retailers provide consumers with access to their data, which includes consumption and invoicing information.

Impact Solar, a Thai energy firm, teamed with Hitachi ABB Power Grids in May 2021 to provide an energy storage system for Thailand's largest private-owned microgrid.

Schneider Electric bought DC Solutions BV, a significant supplier of smart systems, in January 2021. This has aided the company in promoting electrical distribution improvements.

Siemens Energy unveiled its new Unified Power Flow Controller (UPFC) PLUS in September 2020, expanding grid stability options. In alternating-current grids, the UPFC PLUS assists system operators in grid stabilisation by dynamically managing load flow.
Conclusion: Way towards a lightning future
Furthermore, the Building-to-Grid ecosystem's digitalization does not always go as planned. Many obstacles and hazards have arisen, and will become more serious in the future, as a result of the digitization shift, as outlined in the previous section. As a result, the repercussions of digital solution adoption in the Building-to-Grid ecosystem, as well as their effects on sustainability, resilience, and harmonisation with the overall ecosystem, need to be researched further.
By enhancing operations, expanding consumer awareness, empowering staff, raising security, and limiting risks, digital utilities stand to enjoy significant benefits. We can help you discover requirements and opportunities, picture your future state, strategically create procedures and strategies to support your "to be" vision, then conduct the hands-on work to make that vision a reality with our "see, think, do" approach to transformation.