Green Hydrogen Economy: A Global Shift Towards Sustainable Future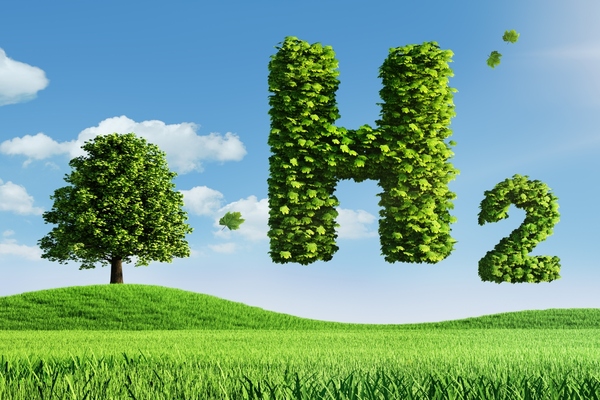 "One of the goals that countries throughout the world have set for 2050 is to decarbonize the planet. Decarbonizing the production of an element like hydrogen, resulting in green hydrogen, is one of the keys to achieving this, as hydrogen now accounts for more than 2% of total global CO2 emissions."
Green hydrogen is expected to be a key component of the energy transition. Green hydrogen now makes up less than 1% of total hydrogen production. However, during the next 20 years, global demand for green hydrogen and its applications is predicted to grow at an exponential rate, implying that this renewable energy source will play a key part in the energy revolution. Green hydrogen can be utilized for a variety of reasons, including fuel, industrial, and household.
Inclusion of Hydrogen in Global Energy Mix
H2 and renewable energy resources will be the primary drivers of global greenhouse gas emissions reductions in all major energy outlook scenarios. According to a survey by the Norwegian classification company DNV GL, hydrogen has risen to the top of many oil and gas companies' priority lists as they attempt to decarbonize the industry. According to the study, half of top oil and gas executives believe hydrogen will play a key role in the energy mix by 2030, and that, despite previous oil shocks, it is past time for the hydrogen economy to take off.
Despite this, H2 has no place in today's energy mix; the key difficulty is the high production costs associated with H2 from renewable sources, i.e. H2 production systems with near-zero to low carbon emissions.
Green hydrogen generation technologies such as electrolysis have provided a greener alternative for H2 production; nevertheless, opponents point out that while the process produces "green" H2 and O2, it is energy costly. As a result, the process is not emission-free unless alternative renewable energy sources are examined to mitigate the energy penalties.
The opportunity of Integrated Hydrogen Production System
The H2 supply chain can benefit from integrating H2 production within a large-scale industrial complex. There are numerous compromises in the industrial sector that can be taken advantage of when considering an integrated hydrogen production system based on the most cutting-edge renewable energy technology. Hydrogen can be made from a variety of sources, including fossil fuels (ideally with carbon collection, use, and storage), sustainable biomass, non-food plants, nuclear power, and renewable energy sources (e.g., wind, solar, geothermal, and hydro-electric). Hydrogen is such a potential energy source and carrier because of the variety of available supply sources.
Qatar boasts the world's largest GTL plant, capable of producing 280,000 barrels of water as a byproduct of its operations. This could be a viable water supply that can be used with electrolysis to produce H2. The industrial towns in Qatar for natural gas-based industry comprise GTL, LNG, and large-scale petrochemical facilities, which can offer chances to trade material streams to considerably lower H2 production costs by integrating them in the considered industrial facilities. When contemplating the integrated hydrogen production complex with those industries that might provide mutual benefits, there will be numerous factors to consider.
Green hydrogen: The key to decarbonization
We still have a long way to go if we are to meet the Paris Agreement's goal of limiting global warming to 1.5°C. The outcome of the Paris Agreement, years after it was signed, has not been altogether beneficial. However, according to IRENA (International Renewable Energy Agency), economic decarbonization is the way forward for both decreasing CO2 emissions and supporting economic recovery following the coronavirus epidemic, and the organization is pushing for a Green Recovery.
It is now more crucial than ever to promote an energy transition that is centered on renewable energies and eliminates the use of fossil fuels. Change is required in every area, from electricity generation to heating to transportation. However, there are still some industries where the change is extremely difficult. Steel, cement, long-distance road transport, maritime transport, and aviation are among them.
The steel business includes heating iron ore with coking coal at extremely high temperatures in industrial furnaces. This industry is said to be responsible for 8% of worldwide CO2 emissions, which contributes considerably to global warming. Steel is still made when coal is replaced by green hydrogen in the furnaces, but instead of enormous clouds of CO2, water vapor is created.
Regulatory frameworks are required for a green hydrogen economy to become a reality since they will encourage investment, research, and development of the technologies that enable hydrogen to be stored, transported, and consumed.
Role of Policies in Support of a Multi-Sector Global Hydrogen Economy
In order to accomplish rapid expansion, a secure and supportive governmental environment will be required to encourage adequate private investment across the entire hydrogen supply chain network (equipment makers, infrastructure providers, and vehicle manufacturers, among others) (Hughes and Agnolucci, 2012). Technology-neutral solutions aimed at end users can boost hydrogen demand and infrastructure spending throughout the multi-sector. Carbon price restrictions, pollution laws (low-emission regions, emissions standards, or objectives), renewable energy content-related regulations, or carbon pricing for specific industries are examples of such devices (Nastasi, 2019).
Measures are required in the short term to cover the initial cost gap (partially) with incumbent technologies (Tsai and Mezher, 2020). This refers to fuel cell vehicle (FCEV) applications and investing in infrastructure. Such incentives (CAPEX subsidies, tax rebates), with a simple phasing-out route, can be aimed at priority technologies and segments.
Green hydrogen for the energy transition
Fortunately, projects are already underway all over the world to provide green hydrogen with the boost it needs. This sector will surely benefit greatly from the Green New Deal and the Next Generation Europe initiative. By 2024, the European Union plans to manufacture one million tonnes of green hydrogen. Hydrogen is expected to account for 14% of the energy mix in 2050, up from 2% currently, according to the European Union. Which countries use green hydrogen the most?
Chile is spearheading the charge for green hydrogen in Latin America. It presented its National Green Hydrogen Strategy at the end of 2020. This took the shape of a three-pronged strategy: create the cheapest green hydrogen on the planet by 2030, be among the top three exporters by 2040, and have 5GW of electrolysis capacity under construction by 2025.
Australia is now leading production plans for this new clean fuel, with intentions to build five megaprojects in the country, thanks to its substantial renewable energy resources, particularly wind and solar power resources.
China is the world's leading producer of hydrogen, but it has so far relied almost entirely on fossil fuels to do so. However, the country is making its first foray into the green hydrogen market by building a mega-project in the Inner Mongolia Autonomous Region in the country's north. This project, which is projected to be completed in 2021, intends to generate 5 GW from wind and solar energy.
Conclusion: Reducing the cost of green hydrogen
Despite the fact that interest in green hydrogen is at an all-time high, significant obstacles remain in the way of it completely contributing to the energy transition. The biggest impediment is the high cost of green hydrogen in comparison to grey hydrogen and fossil fuel sources.
The cost of hydrogen from renewable sources will decline considerably more steeply than previously projected with the correct political support. BloombergNEF (BNEF) projects that by 2050, the cost will have decreased by 85 percent.
This price drop is linked to lower renewable energy costs, as well as the development of green hydrogen transport and storage systems.
Green hydrogen has a long way to go before it takes its appropriate place in the energy transition and sustainable development. Green hydrogen, on the other hand, appears to have a promising future. The race for a sustainable future powered by renewable energies is gaining steam at a breakneck pace.