Augmented Reality and Virtual Reality in Energy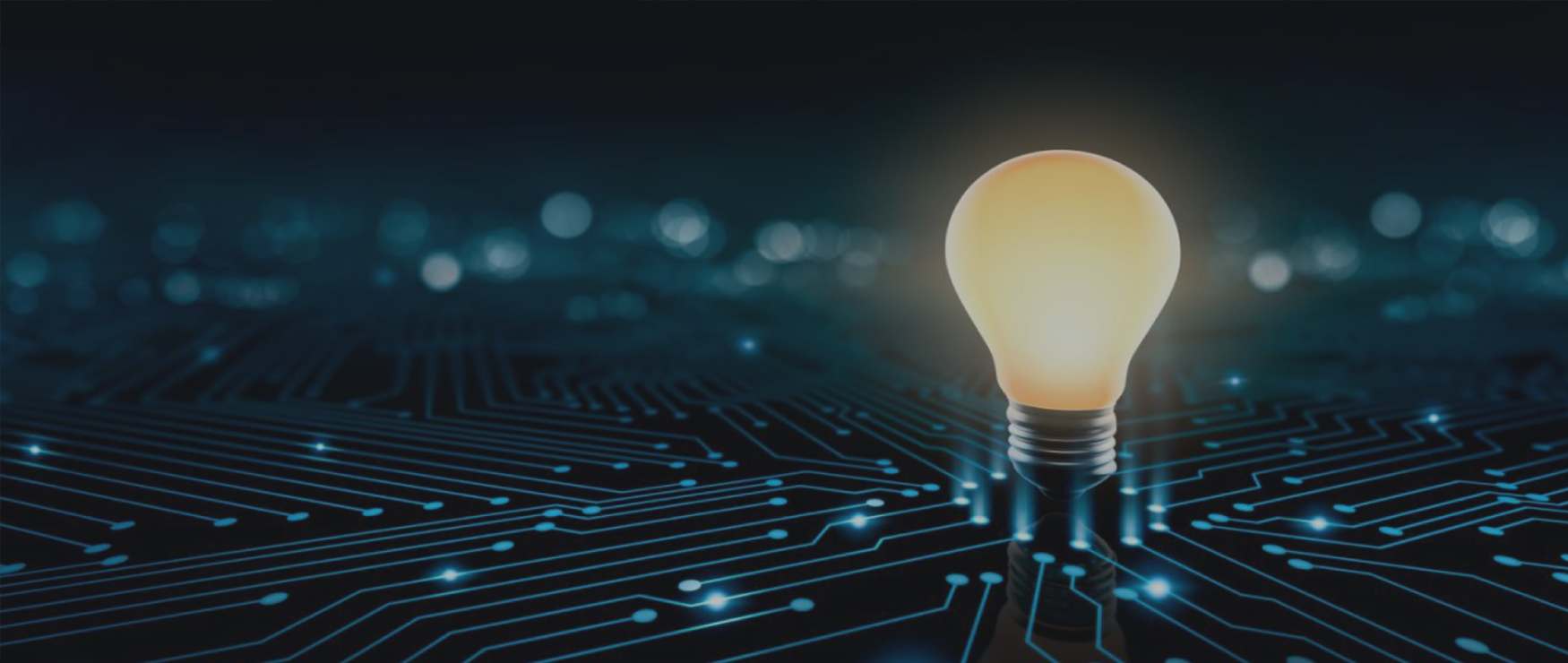 "Several major utilities around the world, including Duke Energy, Consolidated Edison, and EDF, are experimenting with augmented reality in the energy sector."
The oil and gas industry has had its ups and downs over the years, but the difficulties of discovering and producing commercially viable hydrocarbons have remained constant. The introduction of new technology and next-generation platforms has created many opportunities for the industry to evolve and change. Some prototypes use augmented reality and virtual reality to help Oil & Gas operations run more efficiently.
What effect would AR and VR have on energy?
In the utility industry, a range of technological transformations are occurring, with data analytics offering actionable information and augmented reality making data accessible to the right person at the right time for making business decisions.
AR may help utilities improve business processes, such as restoring power faster, while also assisting in the management of an aging workforce and information management.
The Electric Power Research Institute (EPRI) is collaborating with large utilities including Duke Energy, Consolidated Edison, EDF, Korea Electric Power Corporation, and others to figure out how AR can be integrated into the workforce.
AR/VR in the oil and gas industry
AR and VR are used in the industry for several purposes, including preparation, maintenance, and planning. AR headsets that clip onto hard hats will project hands-free instructions a technician requires onto equipment to perform an inspection or maintain a device in the oil and gas industry. By displaying the required measures, equipment, and components, precise AR animations significantly increase efficiency and reduce errors and confusion. They can also show you how to change, delete, or replace parts by providing checklists and sensor data. Rather than relying on manuals, AR allows this knowledge to be delivered graphically, when and where it is needed.
AR may also assist technicians in planning equipment modifications. When faced with the task of installing a cable in a dynamic setting on a ship, one company used augmented reality to assist mechanics in visualizing precisely where the cable should go and how it should be fastened. This gave them a good understanding of the difficulties they would face.
Remotely positioned experts can use AR headsets with two-way communication to connect with general support technicians and digitally look over their shoulders in real-time high-definition video. The same technology can be used to document procedures for future use and quality control.
Engineers can track generators, pumps, compressors, and shale shakers in real-time using VR apps linked to sensors, without having to be on-site. This allows for quicker and more precise diagnostics at a lower cost. Geoscientists are now using virtual reality to simulate seismic data and even drill remotely to help decide where to explore.
What are the advantages of AR and VR in the Energy Industry?
QUICKER LEARNING
Experiential training provided by Augmented and Virtual Reality energy technologies for training improves skill transfer performance, information retention, and better captures enterprise knowledge within a company by providing real-time feedback.
INJECTION OF CONTEXTUAL Information IN REAL-TIME
With advanced Augmented Reality technology, information directly applicable to the task at hand, whether for MRO or on-site training, can be shown right in front of a user's eyes, resulting in better quality work and enhanced training.
SECURITY
With Augmented and Virtual Reality energy systems, dangerous or difficult-to-replicate situations can be safely replicated. This helps trainees to practice critical situations repeatedly while avoiding equipment damage and bodily harm.
AN INCREASE IN PARTICIPATION
Experiential Training using Augmented and Virtual Reality energy applications necessitates active participation from the trainee. Since this training avoids the boredom and bad classroom habits that come with conventional training, it has a higher retention rate.
EVALUATION
Trainees are graded on how well they do on the assigned tasks. This information is sent from the Augmented and Virtual Reality energy app to the company's internal record-keeping systems for certification and/or administrative action.
TRAINING WITH YOUR HANDS
Employees will undergo hands-on training in a simulated world through augmented and virtual reality energy training. These virtual worlds are extremely realistic in their replication of manufacturing equipment. This avoids costly downtime as well as delays to daily operations.
Due to three factors, we assume the energy industry is ideally placed to benefit from AR/VR:
First, industrial AR/VR works best when there is a lot of data, which is usually provided by sensors. Sensors like these have long been used in the industry, whether in wells, refineries, or other places. Since these sensors are so popular, there is a large amount of data that can be used with AR/VR.

The second explanation has to do with how the data is held. It was previously housed in a proprietary format that made it impossible to use for other purposes. That is beginning to change. Producers are combining their data-centric information management systems with the operations technology systems they use to track and manage processes and devices in greater numbers. Data is more usable than before as a result of this IT/OT integration, allowing for the use of AR/VR for both upstream and downstream applications.

The third cause is the industry's embrace of digital transformation and the transition to a mentality of seeing things through the eyes of the consumer, whether that "customer" is a drilling engineer at a well site, a refinery maintenance engineer, or a customer in a retail store. Previously, the mindset was to design stuff for productivity rather than for effectiveness.
Companies' Shift to Digital Workplace to Boost Growth During COVID-19
The coronavirus outbreak compelled businesses to make a digital change in their operations. Government-imposed travel restrictions, combined with social distancing norms, have accelerated the need for digital reform. During the pandemic, retail companies have moved to digital shopping, according to IBM's U.S. Retail Index study from 2020. Furthermore, many businesses have used augmented reality to provide interactive assistance to their customers. IKEA, Home Depot, Louis Vuitton, and Gucci, among others, have used augmented reality to provide virtual "try-before-you-buy" experiences.
Furthermore, during the pandemic, businesses are providing remote assistance options to their workers. PTC Inc., for example, has released a free AR remote assistance solution called Vuforia Chalk. For manufacturing and maintenance work, it ensures company and employee protection. Also, hospitals' use of augmented and virtual reality platforms would spur business development in the face of the global pandemic.
Immersive Technology Adoption is Growing in North America, Strengthening the Market
The market in North America is expected to grow rapidly. Major corporations are increasing their investment in immersive technology, which will help the market expansion in the area. The market in North America will become more competitive as government funding for the implementation of immersive technology grows. The US Defense Advanced Research Projects Agency, for example, expressed interest in IMT Atlantique in 2019 and approached the company about designing smart contactless lenses for the US military.
The Asia Pacific is projected to hold a large share of the augmented reality market. The region's growth will be fueled by the flourishing automotive, manufacturing, logistics, and gaming industries. In the previous year, China had a significant share. The presence of renowned hardware manufacturers in the region is credited with the development.
Major Highlights of the Market
In June 2020, Vuzix Corporation signed a partnership agreement with France-based Pixee Medical and performed the first knee replacement surgery using AR Knee+ and Vuzix M400 Smart Glasses. The smart glass displayed augmented information and real-time navigation in the surgeon's field of view.

Amazon had announced nine new utility-scale wind and solar energy projects in the U.S., Canada, Spain, Sweden, and the UK. The company now has 206 renewable energy projects globally, including 71 utility-scale wind and solar projects and 135 solar rooftops on facilities and stores worldwide, which will generate 8.5 GW of electricity production capacity globally. With this latest announcement, Amazon is now the largest corporate purchaser of renewable energy in Europe, with more than 2.5 GW of renewable energy capacity, enough to power more than two million European homes a year.
Conclusion: Lucrative opportunities in the Energy sector with the implementation of AR and VR
The Internet of Things (IoT) will also play a role in providing data-driven insights through connecting disparate devices, networks, and databases. Through combining current and new utility systems, asset management, failure management, distribution management, geographic information systems, and other existing utility applications would benefit from new data sources.
Augmented Reality, when combined with falling oil prices, is not only disrupting the market, but also a lifesaver for companies in the sector when it comes to preserving profitability and improving business models.
As a result, AR is rapidly gaining popularity in the energy sector, where it is helping field staff train more effectively, improve workplace safety, reduce injuries, and simplify maintenance processes, among other things. As more global market players turn to augmented reality in search of competitive advantage, it's critical to consider the reach and breadth of Augmented Reality's potential in the energy industry to remain ahead of the pack.