The Role of Technology in Improving Holistic Well-being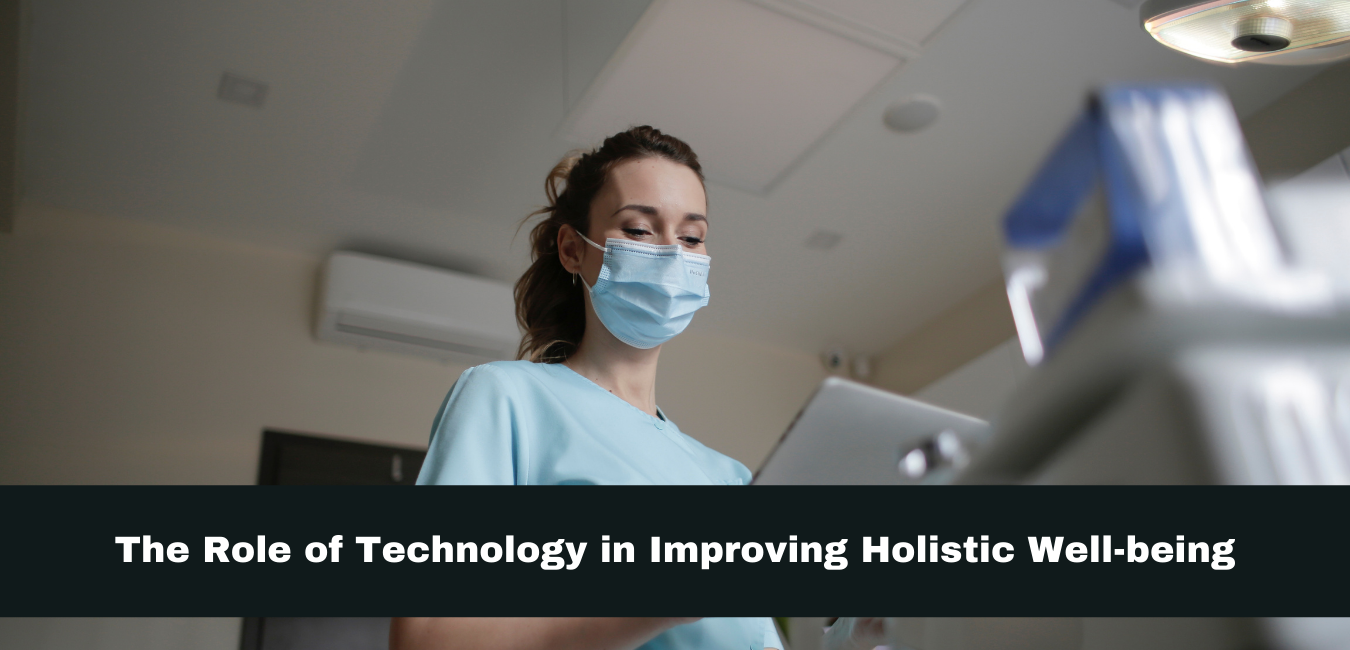 When we talk about wellness and care along with technology, we often think about "Zoom fatigue," "distraction," or "burnout." People often think about the negative aspects of technology. However, that's just one side of the coin.
Technological innovations are also playing an essential role in improving overall well-being as well. Finding it hard to believe? Honestly, technology has a role to play in accessing care. If you invest in it, you can access immediate treatment at the comfort of your home with all the security.
The digital tools help improve access to a wide range of holistic health solutions. In other words, technology is used to offer services that can be customized to everyone's needs whenever and wherever your customers want.
But how?
Let's find out!
Technology and Holistic Healthcare: How Are They Related?
The use of mobile devices is increasing. And the same device plays a crucial role in improving the health and wellness of millions of people out there. In fact, as per the data, more than 70% of the population believes that they should be able to access health care services quickly and with comfort. This reinforced the world to change the "provider-centric" medium into "customer-centric." And technology was a part of this plan. This is how telehealth solutions became viable, especially when everyone was scared to go to hospitals for their recurring sessions or checkups.
But that's not all!
In addition to improving access to care, the technology is helping millions of people manage their holistic well-being. This is how it's helping.
The diagnosis-treatment-recovery cycle reduces tremendously. Luckily, the digital innovations available now are making it easier for professionals to monitor their health status and provide consultations via applications (web-based/ mobile-based). In short, people can get a consultation at any time and place as per their needs. So, the waiting period reduces and time consumed on travel waives off completely. Thus, it improves peace of mind and is a great way to balance health with work and spending time with close ones.
It helps people get access to multiple services related to healthcare using one platform. The convenience makes it quite effective to get access to holistic healthcare. For instance, technology allows people to visit online coaching programs, health assessments, and consultations without moving physically from one place to another.
Technology also plays a role in promoting a healthy lifestyle as well. Many innovations are changing health management protocols, which eventually improves overall experiences. Such services are usually helpful in promoting a healthy lifestyle and positively impacting people to improve their quality of life.
Let's not forget that our lives are changing. Everyone needs to think about "Whole Health" rather than just "physical or mental health" alone. And technology is giving everyone a way to get access to all the health care services. You can get access to develop a specific solution tailored to the needs of each person.
What's more?
Technology has given rise to the "whole-person" care movement. This movement revolves around digital innovations, including digital fitness tracking, meal planning, guided meditation, and online exercise classes. Some are even including AI-based behavioral and lifestyle nudging.
These high-tech solutions are helping people to take charge of their lives without having to stick to traditional sick care solutions. This has flooded the market with a plethora of digital options. Thus, governments across the world are ensuring to keep a close watch on these digital health technologies.
But there's a missing piece in holistic healthcare!
Do you know why?
Everyone is incorporating tech solutions to address the root cause of their disease and illness. While AI and lifestyle applications are creating stronger communities and populations, this isn't enough. It's because social care is missing in most programs. Did you know back in the 1940s, the WHo acknowledged the impact of social conditions on health? Yet, no one is still taking proper care of this concept, especially the low-income earners.
The social determinants of health are not usually talked about. However, using advanced analytics, one can quickly figure out the stratification of social determinants. Big data, machine learning, is also helping address the same issue. Thus, technology improves holistic health care approaches since one can use this data to make better clinical decisions for better health care services.
What's in it For New-age Entrepreneurs
The trend of including advanced tech in health and wellness is exciting. And it will create a massive space in the health care sector. This gives entrepreneurs a place to find solutions that can fill the gap between demand and supply.
Let's not forget that the wellness market is growing, and with public opinion and inclination towards research, there is a massive demand for medical technology in the years to come. Any entrepreneur looking for an ample opportunity on their hands can get into medical device technology or applications that can help professionals provide better whole body care services.
However, one needs solid research and collaboration with medical doctors to tread carefully in this space. While it might still be a long road ahead to embrace technology. But there are tremendous opportunities to bring everyone closer to true holistic health care.
Final Takeaway: Moving Towards Whole Body Care Than Sickcare Using Technology
We used to meet the doctor only when there was some sickness in question. There was no talk around health care at all. However, the world is approaching healthcare from a different mindset now. In fact, after the pandemic, there was an acceleration in demand for preventive healthcare services. And this is where technology is helping providers to deliver whole-person care models to their customers/ patients.
It won't be wrong to say that high-tech holistic care is becoming the talk of the world. In short, the burdened sick-care system is moving towards holistic healthcare. And this is where entrepreneurs need to focus more in the times to come. So, are you using this opportunity to flourish your next-gen goals? If not, start thinking today or else you will miss a huge opportunity.