Semiconductor Shortage Will Hit Automotive Global Supply Chain and Production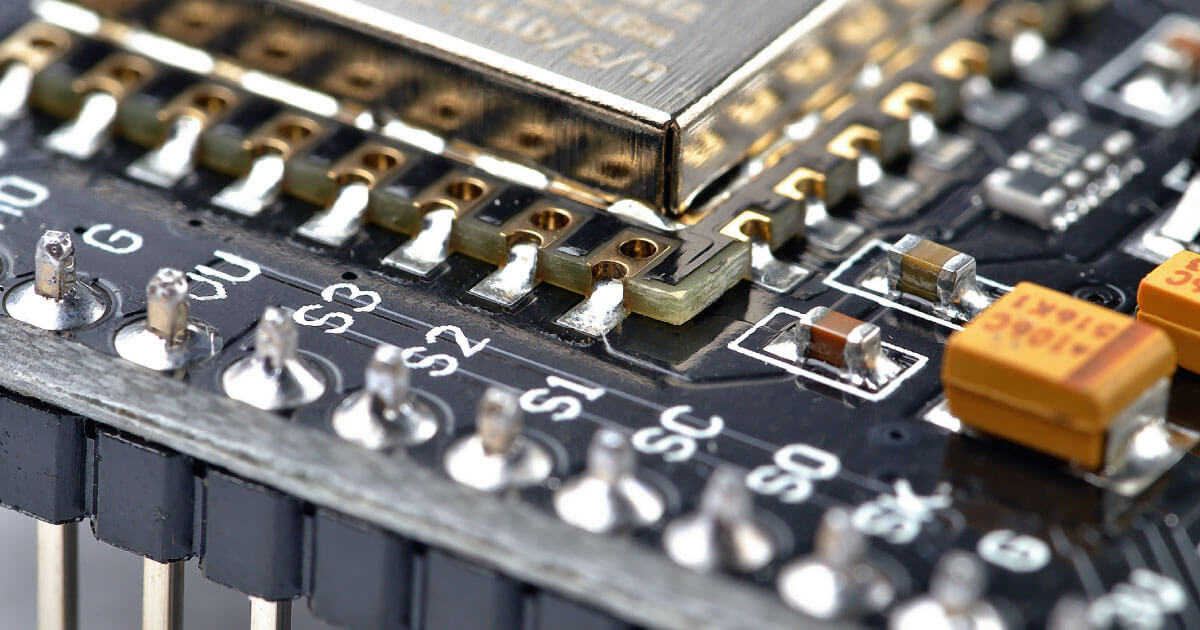 A global shortage of semiconductors is causing the production of parts and vehicles to be disrupted. Several major carmakers and their suppliers are being impacted by a supply bottleneck caused by diverse factors, including the effect of Covid-19 on demand in the first half of 2020 and manufacturing investment.
The shortage is the product of a perfect storm, as the automotive sector saw more volatility in 2020 than any other industry that purchases semiconductors. At the same time, capacity constraints in semiconductor facilities were caused by high demand from other industries. The subsequent recovery in car sales and factory production was stronger than expected in all areas, owing to pent-up demand during the lockdown.
Semiconductors are the brains behind a growing number of items, including vacuum cleaners, refrigerators, computers, and space shuttles. Hundreds of integrated circuits monitor airbags, power windows, catalytic converters, and dashboard displays in the typical car.
Since automakers use many chips that were produced years ago and are lower-priority products for semiconductor manufacturers, the supply crunch has hit them especially hard. These chips have lower profit margins than the newer, more expensive semiconductors that power 5G smartphones and video games, which are in high demand around the world and dominate many production lines.
The origins of the shortage can be traced back to the early days of the pandemic when auto plants across the world suddenly shut down in response to widespread stay-at-home orders. Between February and April, auto sales dropped by nearly half. As a result, automobile manufacturers and their component suppliers have sharply reduced their semiconductor purchases.
Simultaneously, demand for computers and other gadgets exploded as people sought to make their new work-from-home lives bearable by stocking up on monitors, tablets, and entertainment devices. As a result, chip purchases by those companies increased.
COVID-19: The reason behind the avalanche for automakers
The problem began in the second quarter of 2020 when COVID-19 caused automakers all over the world to dramatically reduce their production and, as a result, component orders. At the same time, chipmakers – who were dealing with their COVID-19-related development problems saw an uptick in orders from electronics firms such as laptops, tablets, and even gaming console manufacturers, who all saw a spike in sales during the pandemic due to shifting work and school schedules.
The final nail in the coffin, however, was the much faster than expected recovery in auto sales. According to the Semiconductor Industry Association (SIA), "the shortage is largely the result of substantial swings in demand due to the pandemic," and indeed, if one looks at the chart, it's clear that not only was the recovery very quick, but that auto chip sales climbed to even higher levels in Q4 than they were in Q3."
'Knife fight'
Semiconductor chips are critical components in new vehicles, particularly for areas such as infotainment systems and more basic parts like power steering and brakes. Experts estimate that a vehicle may have hundreds of semiconductors, depending on the vehicle and its choices. More sophisticated protection and infotainment systems, as well as various types of processors, are used in higher-priced cars.
Automakers are struggling to obtain supplies of the chips, which are highly complicated and have extremely long lead times. The shortage is far down the supply chain, creating a chain reaction across the network. Some automakers, such as General Motors and Ford, have announced plans to partially manufacture products and store them before supplies for the vehicles are available. Others have suggested that they could look to buy parts directly from smaller manufacturers, bypassing most of the existing supply chain.
Due to the semiconductor shortage, IHS Markit predicts that 672,000 fewer vehicles will be manufactured in the first quarter of 2021, including 250,000 units in China, the world's largest vehicle market.
Even though major semiconductor suppliers including Taiwan Semiconductor Manufacturing and United Microelectronics have announced plans to expand production capacity. Ford is one of the most affected automakers. Recently, the company was forced to drastically reduce the production of its F-150 pickup truck, which is vital to the company's profits. Ford said it is working closely with its suppliers to procure the chips, which are essentially exclusive to the pickup and cannot be replaced with chips from lower-cost vehicles.
That's not the case with GM, a crosstown competitor. Development at three-car and crossover plants in North America has been temporarily halted until at least mid-March, according to the Detroit automaker. The goal is to focus production on the company's more profitable full-size pickups and SUVs.
What course of action brought us here?
Retailers, automakers, and manufacturers make up the global automotive industry, which is a highly dynamic structure. Larger suppliers, such as Robert Bosch or Continental AG, source chips from smaller, more concentrated chip manufacturers, such as NXP Semiconductors or Renesas, for their products.
A kink in the supply chain at any point during the process can have a huge impact on production. Most of the issue stems from the "wafers" at the bottom of the supply chain. The wafers are combined with the tiny semiconductor to form a chip that is then installed in modules for steering, braking, and infotainment systems.
The shortage began early last year when COVID-19 forced vehicle assembly plants to shut down in waves. As the plants closed, wafer and chip manufacturers redirected the parts to other industries, such as consumer electronics, where stay-at-home orders were not supposed to have as much of an effect.
Major Highlights of the Market: Leading players at risk
In India, Mahindra & Mahindra has announced a shortage impact, and Girish Wagh, President – CVBU, Tata Motors, stated that "the global semiconductor shortage, due to the shift to feed personal electronics, is creating a bottleneck in the smooth functioning of the supply chain" during an Autocar Professional webinar on January 18. Tata Motors' CV operations are also affected." "The loss is expected to be large, with both suppliers and OEMs impacted," according to LMC. Mahindra & Mahindra has already declared production cuts for the first quarter. The situation is still volatile in terms of the effect – there's a chance of a 12% drop in Q1 and a 10% drop in Q2."

A plant fire at semiconductor supplier Asahi Kasei Microsystem in October 2020 disrupted chip supply in Japan. Japan is also seeing some chip diversions from the automotive industry into the gaming industry. Due to the shortage, Honda and RNM have already reduced their Q1 plans. Korea should be spared the brunt of the global chip shortage because it is home to two of the world's largest semiconductor manufacturers, Samsung and SK Hynix, both of which are ramping up chip production. Given its global sourcing presence, GM Korea is a downside concern.

Ford, the American automaker, has had to halt production for the time being. The company said in a statement that both of its plants in Chennai and Gujarat are experiencing supply issues and that they expect the shortage to last at least until the first half of 2021.

Larger producers, such as Maruti and Hyundai, have not issued an official statement, but their production is unaffected. Insiders believe they are better able to adapt the output of individual models to meet demand and alleviate the chip shortage problem because they have a broad product range with many similarities and shared components. Tata Motors Commercial Vehicles has also been impacted by the supply shortage.

The high-end bikes have been targeted. "We are rising at over 50%, but we are still losing production due to supply chain problems," said Rajiv Bajaj, MD of Bajaj Auto. Due to a shortage of semiconductors and ABS parts from Bosch, we will lose 6,000 KTMs this month, both domestically and internationally."
Conclusion: Recovering from the loss
Nevertheless, demand for new vehicles was stronger than expected during the shutdowns, particularly among consumers, and the industry recovered much faster than expected. Chip manufacturers continued to shift money away from automotive as a result, and they are now attempting to keep up with demand from the industry. But, demand for new cars remains high, and many dealers are having to reduce discounts as supply struggles to keep up with demand. Customers will have to bear with the limited supply for the time being, but automakers and other industries may rethink their manufacturing processes to hold a little more inventory in case anything like this happens again.