SDN is likely to reshape the telecom industry in new and interesting ways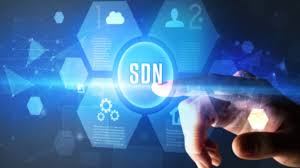 The telecom sector is set to cash in from the most vital transformation. After carefully watching the impact of digitalization in other sectors and the economy, the telcos have already begun their journey to utilize digital assets. The idea was to rethink how they operate and offer services to their end-users.
But unlike what many presume, it isn't about promoting their brand or online portal by creating a user-friendly website or mobile application like Facebook, Google, or Apple. It's more about core transformation to extract and maximize the value of the future digital ICT sector value chain.
SDN (Software-defined networking) is emerging as the network design paradigm. Together with NFV (Network functions virtualization), it is believed to transform the telecom industry's operational and business model. It is precisely how cloud computing is reshaping the IT industry.
In fact, as per a known company, the following points led to embracing SDN even more:
The increasing cost and the rising traffic strains.

Vendor lock-in issues.

New service launches are turning out to be expensive.
This is why companies like Telstra, AT&T, etc., are investing in SDN services of their own, thinking their investment will pay off in the end.
But what is there such hype? Keep reading this article, and you will understand its importance and why you must include it in business operations!
SDN- What Does it do?
SDN dramatically intensifies the processing ability of servers. Since the storage is more condensed, utilization rises. The physical switches readily get replaced with radically simplified models. If you are still wondering what we are talking about, you must check the Open Compute Project by Facebook, which started in 2011. It was an effort to simplify the network data center hardware.
In other words, the real purpose of SDN is to move networking logic to a place where one can easily control and manage it. Now that you have quite a bit of understanding of this concept let's move on to the Architecture of Software Defined Network.
SDN Architecture: What Does it Include?
It includes the following features:
The application interface, also called NBI (Northbound interface), enables the company to communicate the network resources with a controller.
It has a controller that helps translate the application's requirements to the next component, i.e., datapath.
The next is datapath, which helps move data packers within the network.
Then comes the API or application program interface, which helps provide open communication between routers and the controllers.
Now comes the important part, why should you invest in this in the first place! Here's why!
Importance of SDN in the telecom industry
Using this method, you can easily customize your network infrastructure. You can simply configure and allocate virtual resources from a location within a network.
It is pretty secure since it helps the users by providing a holistic view of the network while assisting them in identifying the threats present in the network. It also helps the providers to quarantine affected devices or improves particular devices' security depending on the needs and requirements.
The admin gets complete control over the traffic. You can easily make the changes within this network.
It is highly flexible and faster because of the presence of open APIs. You can pretty much easily integrate third-party products.
You can automatically configure the application by programming. You can also eliminate old configuration manuals using the same method.
SDN as a part of the Future of Telecom Industry- Unfolding its benefits
The telecom industry is changing and transforming quite rapidly. With 4G technology, the need for agile, faster, and flexible networking is becoming the need of the hour. And also, with the introduction of 5G technology, the need for better networking becomes the base of the 5G technology. Besides that, Wi-Fi is one of the most common things that users use to connect with one another, whether for personal or business purposes.
Providing lower latency and competitive pricing is the primary concern of the telecom companies, and SDN helps achieve that by improving customer experience across many platforms. Among other things, one can expect the following as the future of digital telco networks.
Smart partnering to create a strong network.

The need for API will increase.

The exploitation of data and building information out of it.

Monetizing privacy, quality, and security of communications.

Flexible pay-as-you-go models or connectivity-as-a-service models will see a rise for new commercial or business models.
SDN is a part of these future offerings since it helps build an agile, automated, digital environment.
What else?
Undoubtedly, SDN helps telecom companies with service development and release in a short time frame. It will help companies bring new offerings faster than ever before. In fact, one can expect to create some market disruption by leading the charge.
Gone are the days when telecom service development was a long, lumbering process. With SDNs, one can build new menus, quickly update them and deploy offerings that bring revenue. In fact, it won't be wrong to say that there are endless opportunities to build income once you integrate SDN into your business model.
Final Thoughts- The Road to SDN Maturity
The tier-1 carriers are already establishing the money-making value of SDN. Other telecoms must follow suit and begin converting their networks and devising their services. Although there might still be a lot of roadblocks or challenges in terms of network conversion and devising services of their own, if you see the future, it will help you make the journey easier than it's right now.
You can learn more about the revenue-driven benefits of SDN technology and ensure that your business grows leaps and bounds in the coming years. Remember, if you are not using it, you are giving your competitors a competitive edge on your own.
If you want to drive more benefits, it's time that you adopt measures that will help you achieve success and better customer experiences. So, are you using SDN? If not, it's time you do it or else you will lose your customers.