SaaS Trends that will Revolutionize Healthcare Industry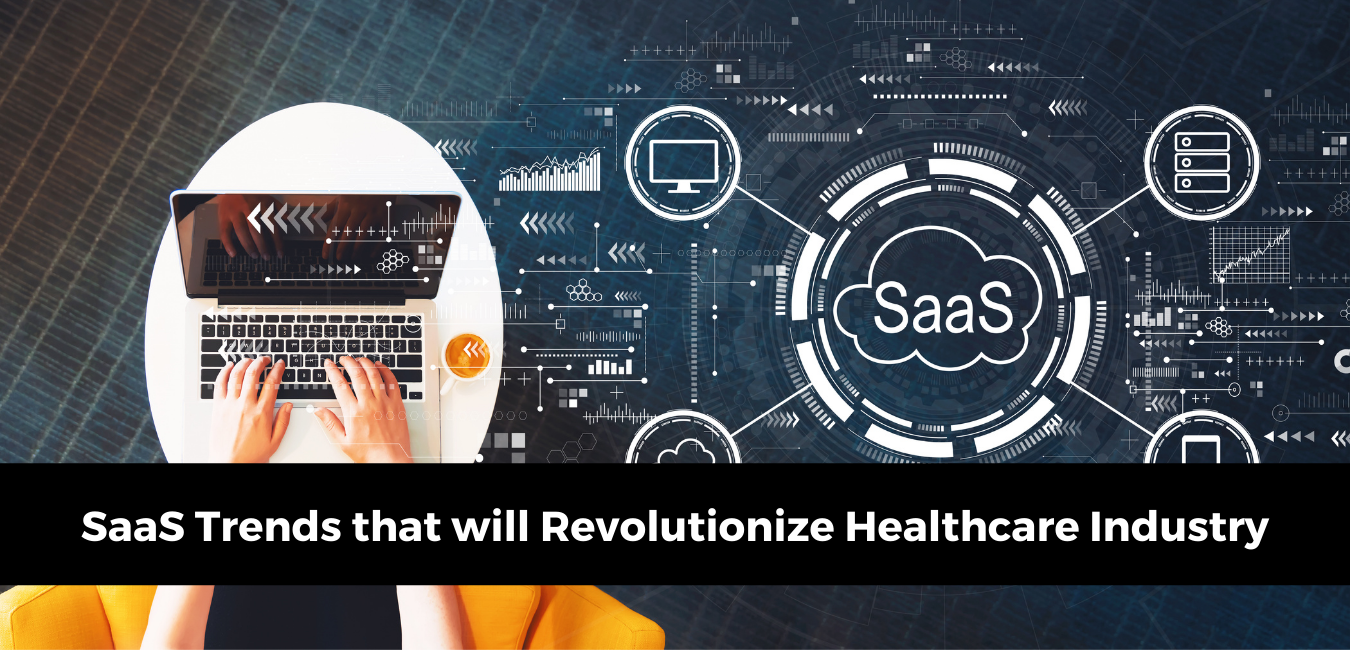 The future of healthcare looks promising. The emerging technologies are transforming the industry for good. Clearly, healthcare organizations can rely on such services to boost their efficiency. One such trend helping healthcare organizations stay ahead of the curve is the SaaS delivery model. In other words, healthcare companies have moved their applications from on-site to SaaS platforms.
By now, you will be quite aware that it is a delivery model where you get access to the software by opting for a subscription. It helps with healthcare training using learning management systems and better collaboration, which makes it quite beneficial for the industry.
The future of SaaS seems secure because of scalability and cost-efficiency benefits. In fact, researchers confirm that this market will generate around $61 billion by 2025. We are in a time when emerging technologies are dominating the health-tech industry.
So, if you want to be an early adopter, here are some SaaS trends that will revolutionize the healthcare industry in 2022 and beyond.
SaaS Trends to Watch Out For
AI integrated solutions will dominate the market
Artificial intelligence is already a popular solution in healthcare companies. More than 80% of IT companies are already working on AI technologies that are helping healthcare companies improve their responsiveness and businesses. If you integrate it with the SaaS platform, self-learning and autonomy will improve, and it further increases the productivity and efficiency of the organizations. There will be an impact of this technology through NL and ML care delivery. Besides that, it will reduce the concerns around security breaches. Further, the use of NLP can help address client needs and improve customization.
The use of multiple clouds
There will be an increase in the use of cloud-based apps by 19%. Many believe that the healthcare industry can meet its most challenging issues using this. Companies can easily increase their ability to process, analyze, store, and secure large volumes of data. In fact, it will also be helpful in disaster recovery. For instance, do you remember about Google Health? It is an API that helps companies unlock the healthcare data's real value by analyzing and decoding the big data entirely differently. Their cutting-edge application allows companies to take care of different facets of healthcare data processing and encryption.
Vertical SaaS
This is yet another exciting trend that might catch up some momentum this year. It is a type of cloud computing solution that often targets niches like Health insurance, GuideWire, and others. It allows the industry to take a narrower approach where the company can focus on the B2B world with its solutions. It will enable companies to build customers and supply chains. For instance, healthcare BI software and modern logistics are a few examples. Since healthcare, biotech, and pharmaceutical industries are complex in nature, this option will allow you to secure data and compliance support. For instance, Veeva, which is a cloud computing company, focuses majorly on the pharmaceutical industry applications. This addresses the commercial use cases along with other compliances.
The move toward PaaS Landscape
A lot of developers are focusing on patient acquisition and retention. Thus, making a shift to the platform-as-a-service landscape. This allows healthcare companies to create custom-tailored applications. This offers enhanced security measures which are better than web-based services. This feature enables healthcare companies to offer better functionality. And thereby, improving business agility allow healthcare organizations to stay agile.
Placing the data center closer to the usage points with edge computing
Edge computing applications will benefit the medical industry. Its equation is quite similar to SaaS, and it can help run networks, computing functions, and cloud data centers. It will soon become a must-have in this data generation world. In fact, as per Forrester, around 27% of decision-makers confirm that they intend to expand its usage in operations. This will be quite beneficial for healthcare organizations since it will be helpful with data transmission and reduce issues around limited bandwidth. Thus, allowing you to reduce costs. It could become a transformative power for forward-thinking healthcare organizations.
The pay-per-use model will grow
Since SaaS allows the vendors and users to opt for subscription models, it benefits them. After all, the pay-per-use model is more effective than the basic monthly subscription model. It works great for startups and SMEs. This is better for healthcare companies who want to have temporary services or experiment with services before going all in.
The growth of DaaS
With an increase in AI, more than 30% of organizations will work towards generating Data as a Service during this year and beyond. This will cause a paradigm shift in the healthcare business. Many believe that it will be best suited for the industry since it will allow them to adopt emerging technologies.
The need for attention and security will skyrocket
Since companies will be using multiple clouds, there needs to be an upgrade in privacy and security. It becomes very important because the organizations are under HIPAA guidelines. If you lose your patient data, it could impact your reputation. This is why the need for SaaS and PaaS will increase.
The need for API Connections will increase
API is an integral part of software development, and it will become an indispensable trend in 2022. Since the SaaS solutions will become more common, integrating API into the existing system will need to be integrated. So, whether you want to shift your data to another platform or wish to harmonize data with existing infrastructure, this will be instrumental in that change. Healthcare organizations can rely on SaaS vendors, and the need to send to third parties will cease. Do you need to ask questions like: Will the data be protected during the integration process? Does the provider have the ability to integrate the SaaS with your current business operation? This will give you an insight into whether SaaS is a better option for you.
Key Takeaways: SaaS is the Future of Healthcare Industry
If you want to increase software versatility and accessibility without installing or running applications on different computers or data systems, SaaS is the best option to dominate the market right now. Be an early adopter and be the reason for the change.