Pharmaceutical Industry: Keeping World Healthy in Pandemic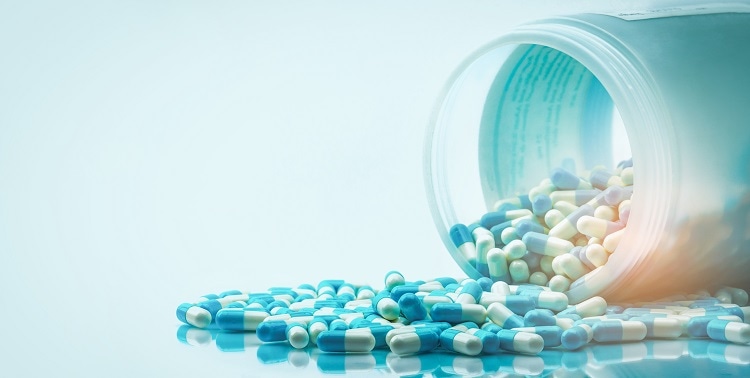 The novel COVID-19 (coronavirus disease 2019) was categorized as a global pandemic by the World Health Organization (WHO) on 11th March 2020. This COVID-19 pandemic had significant effects on the pharmaceutical market, the health sector and was associated with considerable impacts, which may appear in the short-term and long-term that primarily need identification and appropriate planning to reduce their socio-economic burden.
Pharmaceutical Sector: COVID-19 Short and Long-Term Impacts
COVID-19 revealed the pharmaceutical industry's most significant opportunity, which is the growing demand for prescription medicines, medical devices, and vaccines in the global market. This expected to be one of the leading short-term effects of the COVID-19 pandemic; however, there are more short-term and long-term implications to it; which will be discussed below in the tables:
Impact

Middle-East

EU5 countries

United States

Short-term Impact

Medication shortage due to induced demand

COVID-19 related

+10.8%: OTC category (cold, cough)

+10.8%: OTC category (vitamin-minerals…)

Investigational treatments have seen a 2-fold increase

+403%: Personal hygiene

+62%: Personal hygiene

Medicines used in hospitals for the treatment of COVID-19 have increased between 100% and 700% since the beginning of January

+67%: ICU medications

General (panic buying)

+23%: Lipid-lowering

In Span - +7.0% of volume growth in ATC N class of RX-category

7, 6, 5, 4, and 2 million excess prescriptions in hypertension, mental health, respiratory, diabetes, and anxiety

+40%: Anti-diabetes

+29.1%: Anti-hypertensives

Supply shortage

Drugs for chronic diseases are at high risk of shortage or faced supply chain disruption

The supply shortage of both finished products and active APIs (It is estimated that around 40% of generic drug APIs for the US market are procured from the Indian Market)

The supply shortage of COVID-19 related complications treatment

R & D shifts

156 clinical trials are running for COVID-19

140 clinical trials are running for COVID-19

Shifts towards telemedicine

WhatsApp calls are the most favored digital channel for both communication with peers and patient consultation

In Spain, a 320% increase (v. PY) in remote interactions. The corresponding rise in Italy (v. PY) was 471%

70–80% reduction in the number of patient visits to doctor offices

Digital channel has wide adoption with over 75% of physicians, but physicians prefer traditional F2F communication

51% decline in specialist consultations and a 25% decline in GPs visits

Tele-medicine growth accounts for 23% of interactions

Long-term Impact

Approval delays (non-COVID-related products)

Clinical trial 8% delay existing enrolment

Pharma companies report a delay in new trial starts

16% delay new trials only 32% delay new trials and existing patient enrolment

Product launches delayed, disrupted, or impacted

Shifts towards self-sufficiency in the pharmaceutical sector

Free movement of capital and direct investment from other countries
Sources: DARU Journal of Pharmaceutical Sciences
Short-Term COVID-19 Impacts on the Pharmaceutical Industry
Demand change, panic buying and stocking, supply shortages, regulation changes, shift of promotions and communication through remote interactions technologies or platforms such as Zoom, Whatsapp, aand Skype. Such practice of process can be seen as short-term impacts of the COVID-19 on the pharma market.
Long-Term COVID-19 Impacts on the Pharmaceutical Industry
Approval delays, moving towards self-sufficiency in the pharmaceutical manufacturing supply chain, slow industry growth, and possible consumption trend variations could be seen as the long-term impact of the COVID-19 on the health and pharmaceutical market.
Pharma Market Insights – Size and Dynamics by Geography
Sources: IQVIA Institute (March 2020),
1 Germany, France, Spain, Italy, UK – 2 Ex-factory price before rebates – 3 Russia, Brazil, India – 4 US & Canada
The global pharmaceutical market is expected to grow with a CAGR of +4.4% by 2024, including the impact of COVID-19, which would negatively impact volumes for 4 to 6 months in 2020 and create higher pricing pressure on the global market in the next five years
North America should continue to dominate with a 43% value share of the global pharma market in 2019 and contribute to 44% to worldwide market growth during the 2019–2024 period
Keeping World Healthy in Pandemic: Herd Immunity Trend
Herd immunity counter to COVID-19 should be achieved by protecting people through vaccination, not exposing them to the pathogen that causes the disease. To safely attain herd immunity against COVID-19, a considerable proportion of a global people would need to be immunized or vaccinated, lowering the overall amount of virus to spread in the whole global communities and societies. The herd immunity concept intends to keep vulnerable groups who cannot get vaccinated (for instance, health conditions such as allergic reactions to the vaccine) safe and protected from the COVID-19 virus.
The acceptable percentage of people for the vaccination process can be varied with the quality and impact of each disease in the end market. For instance, herd immunity against measles requires around 95% of the total population to be vaccinated. The remaining 5% will be protected owing to measles will not spread among the vaccinated population. For polio, the threshold is almost 80%. Therefore, the proper proportion of the people that needs to be immunized against the COVID-19 virus to begin bringing herd immunity is unknown or uncalculated. This requires an essential area of research & development and will probably vary according to the local community, the vaccine, the population that will be on target during the trial period, and other factors. It is proved that achieving herd immunity with safe and effective vaccines lowers disease risk and makes it rarer, and saves lives.
Recent News of Pharmaceutical Industry Trends:
On 18th May 2020, Johnson & Johnson announced collaboration between the Janssen Pharmaceutical Companies of Johnson & Johnson and BioSolutions, Inc. to upkeep its COVID-19 vaccine candidate's manufacturing facilities.
On 24th February 2020, Sanofi planned to form a leading European company that will drive the production and marketing to third parties of active pharmaceutical ingredients (API). These are the essential molecules used in the composition and production of any drug.
Pharmaceutical Industry Trends 2020 Benefits:
Pharmaceutical Industry Trends give per perspective of Customer Expectations which Are Rising Continuously.
The growing importance of emerging markets can be understood by the study of pharmaceutical industry trends.
If you are not tracking enough data, you won't see how Pharmaceutical Industry Trends change over time or why some users behave one way versus another
Conclusion
The COVID-19 global pandemic can be accompanying numerous short-term and long-term COVID-19 pandemic impacts on the pharmaceutical market, which can be seen from international and domestic perspectives. Identifying these impacts may guide policy-makers in evidence-informed planning and decision-making to combat associated challenges with the outbreak of the COVID-19 pandemic. For proper planning to prevent long-term difficulties, short-term results should be measured and determined with appropriate data analysis methods. Identification of these effects is vital for policy-makers and decision-makers to guide more evidence-informed planning to overcome associated challenges and difficulties. This is estimated to be more critical in developing countries with more scarce healthcare resources and pharma emerging markets.