Omnichannel is the "new normal" for telecommunication companies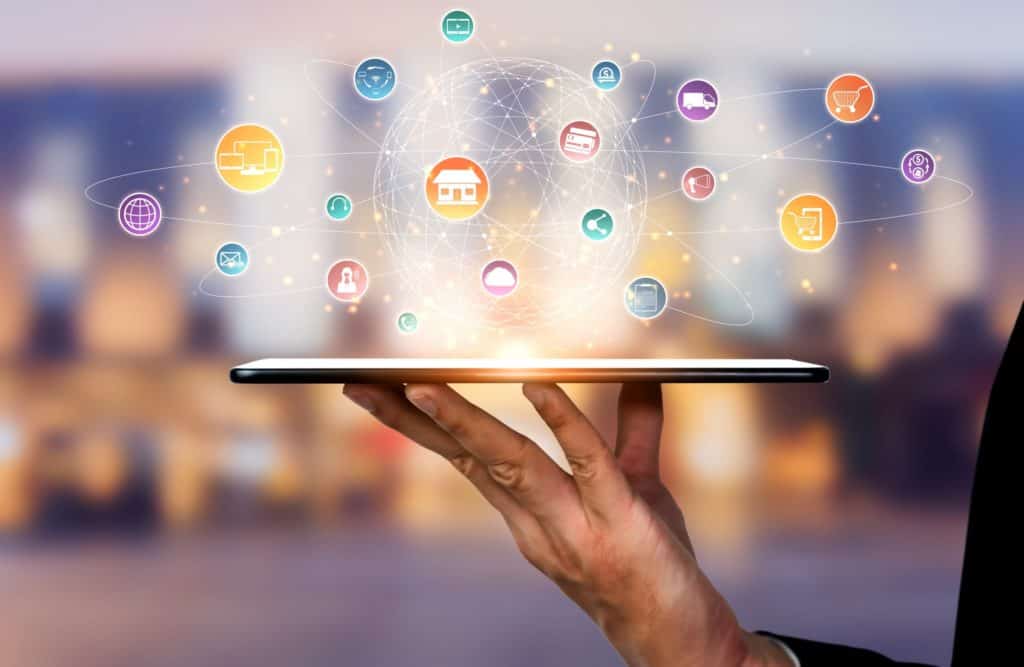 Over the past decade, technological advancements have led to the growth of the omnichannel experience. Many retail businesses are pretty familiar with incorporating this concept into their business. It is a holistic way to engage customers, irrespective of the industry. Clearly, telecommunication companies are no different. The perception that updated systems and strategies will work for modern customers is long gone.
And with the increase in the list of channels like smartphones, kiosks, social media platforms, wearables, smart TVs, and smartphones, customer experience has become a must-have. However, in the crowd of existing technologies, one should never lose track of customer-centric solutions.
If you are a telecom company or a digital partner, this article will provide insights to avoid multichannel syndrome. But before we begin, let's understand this.
What is an omnichannel experience?
By definition, omnichannel experience is about being present where your customers are. But unlike what we believe, improving customer experience isn't only about being available anywhere and everywhere. It is about integrating these channels, so customers don't feel disconnected when interacting with different platforms.
But before we begin documenting the action steps, here are the issues you might face using silo structures.
Telcos use different channels, but they are usually conceptualized and delivered differently. Thus, lacking cohesiveness.

They develop strategies in silos, which often results in dissatisfaction.
This is why the need for omnichannel experience grows even more since the customer journey is complex. Decoding the need for an omnichannel strategy."
You browse a product online

Check about the product reviews on Facebook

Check for alternatives on Google

Book an appointment with the store agent

Follow twitter trends

Decide to buy it online

Call the customer center to confirm the pick-up

Buy one

Understand the plan for the bill
As you can see, the customer goes through different platforms, so the consistent experience is pretty significant so that customers don't feel disconnected from the product or the company's offerings.
So, before you begin with the action part, here is what your customers are looking for.
The customers want to find their providers at any time and in a way it suits them.

The customers are looking for a consistent and customized experience.

The customers are looking for options and control over what to choose.
Here's how you can get started!
Omnichannel experience: What do telecommunication companies must do?
While omnichannel experience also comes with many challenges, companies should think about business outcomes/ customer journeys/ user journeys before mapping out a strategy. Ideally, you must opt for short-term and long-term plans to deliver omnichannel experiences that matter.
Here are some use cases that you must know:
Assisted care and proactive care: Y

ou can use omnichannel to find probable solutions for your customers' problems. For example, if your customer calls the customer representative over call drop issues, you can determine what's happening for the last few weeks and determine a strategy accordingly.
Choosing social analytics to provide custom experiences:

Customers' experience isn't only about reducing churn rates or improving NPS. It is also about enhancing recommendations, cross-selling, or upselling. Using social listening, real-time personalized offers based on location can help you improve sales.
Providing unified experiences:

Telecom operators often build customer-centric platforms in silos using different platforms and portals. Since the presentation of different layers is different, there is a lot of inconsistency in techniques and responses that result in a disconnect.
Unified access to digital assets:

The digital landscape is going through a significant change, and with the advent of SOA, REST-based architectures are growing. This is how you can open avenues for yourself:
Integrated Wifi for the ones who have broadband at home. The telecom providers can partner with Wifi providers.

APIs for the partner ecosystems
Unified view of customers:

Using different channels, you can predict churn rates with many requests. This is why having a single customer view is important. You can also opt for unified bills and account-specific limited offers to encourage users.
Using Big data and analytics:

You can use this to find relevant information from different channels to improve customer targeting and assisted care. Many believe that it will become the foundation for an omnichannel experience. The idea is to improve operational efficiencies while increasing sales.
Let's not forget that omnichannel is the new normal and can mean many things. But for the telecom industry, it's about staying competitive in a rapidly evolving landscape. With the pandemic changing customer behaviors, implementing such solutions is a must.
For example, customers expect to be able to purchase offerings through an e-commerce website, visit the nearest store, and then get notified of the sale. Offering services across channels will help you double down on sales and customer retention.
Further, ordering, storing, distributing, and retail inventory is a must-have to avoid purchasing flaws. The idea must be consistent across all platforms so that you don't lose any customers because of inconsistencies.
Clearly, it's time telecom companies push themselves to adopt the new technologies and customer expectations so that customers start engaging with them. Have you adopted to the changing digital landscapes yet?
Final Takeaways: Customers are changing, and so is the telecom industry
The customers have grown to expect different levels of a customized and seamless experience. But the offering isn't as simple as it sounds. Let's not forget that telecom retail is quite complicated. And with significant players going all out, it becomes even more competitive for others to integrate solutions that bridge the gaps.
It's time you build the strategy and stay competitive in a time when customer preferences are changing in a blink. Creating an omnichannel experience could be one way to attract and engage your customers. However, it will be a waste if you don't provide the proper knowledge.
Hence, it's time you sit and discuss "what my customers want" and map out a strategy that helps them connect with you anywhere, anytime, without feeling disconnected.
So, are you all set to adopt the "new normal"? Now is the time to make a change, or you will fall short!