Metaverse: How Will it Impact the Entertainment Industry?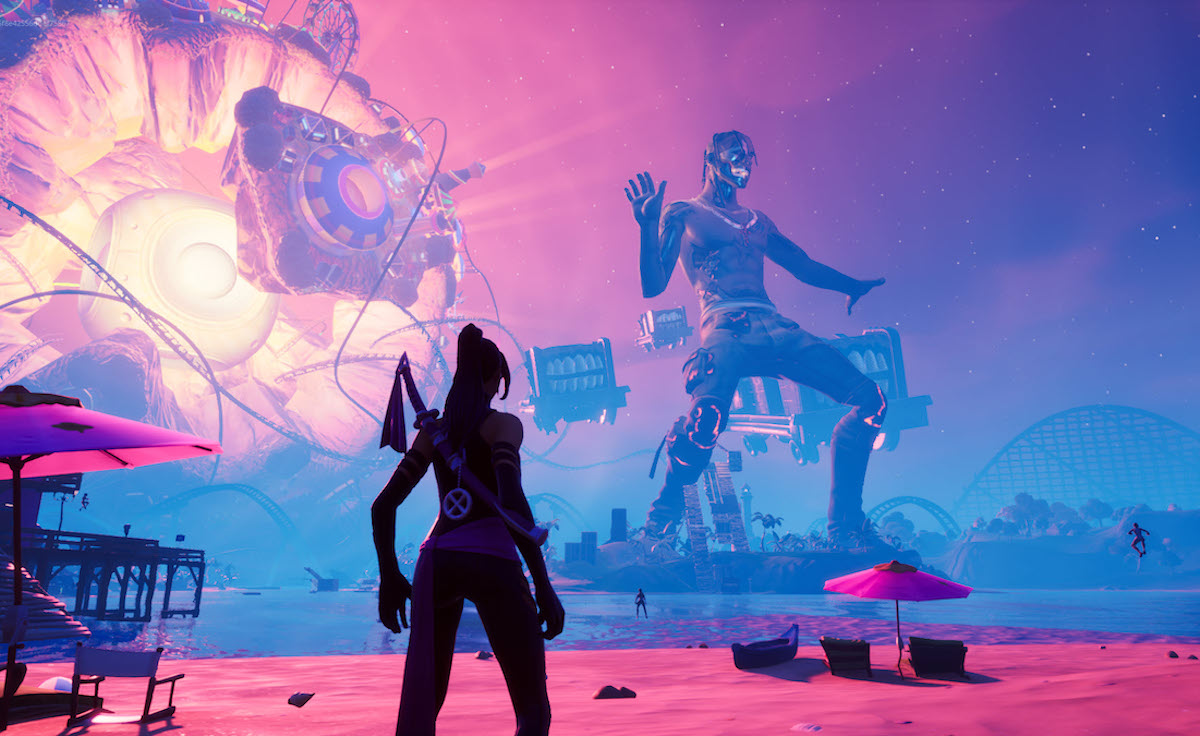 It's been not very long since Fortnite's event. In this, the fans got a sneak peek of Star Wars. The fans played with lightsabers and danced with the avatar of the director. And all this was inside a popular online game. Who knew this was even possible a few decades ago? Since then, the company has doubled down by hosting such events. One of them got around 45 million players.
Clearly, virtual reality has already established its roots, yet it's just the beginning. They are no longer a futuristic notion. But as we gear up for VR entertainment, how can we forget about the metaverse? It is a buzzword that can fundamentally change how businesses interact with their consumers.
Soon there will be a converged world where users can choose from various entertainment events according to their preference. But how will it change the landscape for entertainment industry providers?
Let's find out!
Metaverse is going to be big in the entertainment industry
If you talk to the Hollywood experts about next decade's plans, you will find that they plan to introduce the virtual world into their operations. However, even today, the cutting-edge creators aren't in sync when aligning with the metaverse.
No matter how you define it, this technology will become a storyteller within no time. It will give the storytelling some incredible creative jolt. It will allow the creators to create a 360-degree interactive environment, and AR glasses will become a must-have. This transformation will also make the new-age technologies like AR/VR affordable in the coming decade. Thus, it will allow everyone to enjoy and interact with their favorite characters.
Storytelling will soon change with the concept of "storyliving." Many believe that the possibilities are countless. But if you agree with what leaders believe, you might head out to the latest Marvel flick using AR glasses in 2032. Who knows, you might have a Siri-like droid as your sidekick. Even Meta is pivoting towards a Metaverse-first company. Another company Microsoft spent around a 10-figure sum to acquire a video game giant Blizzard.
Some even believe that this technology will push writers or directors to start pitching their ideas for the metaverse. Further, video game players will introduce this concept and transform the concept of playing in the times to come. Many believe that the gaming industry will increase its earnings to around $200 billion by 2024.
If some of you feel intimidated by the fact that meta will rule and you have no idea where to begin, just chill. You will get plenty of ways to get meta-fixes in the coming years. Even the music industry is gearing up for a significant transformation. You will be amazed to know that singers like Justin Bieber, Ariana Grande, and Kate Petty are already employing AR for their performances. You are now selling tickets to people digitally everywhere.
If you are into the media and entertainment industry, here's how you leverage the use of metaverse.
VR- theme park:

This is a given since they are the prime candidates for VR. Since building real-world amusement parks or theme parks is so costly, one can successfully create them in virtual reality. Plus, there will be no struggle for visitors coming from long distances. Even residents from across the world can enjoy the adventure without any added costs.
Sports betting:

This segment will be incredibly profitable using metaverse. VR will allow the users to observe the game better and make better decisions. And with the social nature of this experience, you can easily connect with peers and develop better and more creative offerings. Thus, making the competitive entertainment even more enticing.
Virtual concerts:

The idea of virtual concerts isn't anything new. All the leading artists have already used it since the pandemic. The metaverse will help everyone grow their audience without the barriers of location. It will drive visibility and flexibility for the user.
Collaborative content:

the metaverse will provide a unique opportunity to imagine a different variety of collaborative content. For instance, one of the companies in New York is using metaverse to build a story around characters and making gaming even more enticing. So, this technology allows you to use a combination of game engines, live video, and interaction overlays. This will thrive even more in the age of edge computing.
Who's doing what?
If you think the metaverse is the future, you are wrong. It's already here. And several companies are already investing in the metaverse.
Walt Disney announced their intentions to build a theme park metaverse. They are preparing themselves for this vision.
Facebook has already debuted there in the metaverse and plans to use Meta's vision in mixed reality and virtual reality. They will blur the lines between reality and the virtual world.
A mobile gaming company in South Korea, Netmarble, has already launched its metaverse entertainment to bring K-pop into this virtual world.
In short, the era is here. You just have to grab the opportunity like them and enjoy the benefits of a multitude of technologies using a single unit.
Final Takeaways: Metaverse is on and here to stay
Although today everyone is misunderstanding the definition of metaverse. But sometime it will help everyone move from the digital avatars to a real-like experience virtually. It is more like an umbrella term that will denote the digital experiences, which will hit the market in a bigger and better way. Many believe that the opportunity could hit around $800 billion by the end of 2024.
The trend started amidst the pandemic and will definitely take even more momentum post pandemic. It won't be a standalone experience now. Instead, the technology and metaverse will soon become interoperable.
It will soon become a reality of the virtual world and expect the entertainment industry to undergo twists in the coming future. So, are you all set to introduce this technology? If not, what's stopping you? Become the front line user and set a competitive advantage right from the start.
Ideally, you can begin with market research and scope of work to determine how much is good for your organization to grow.