How Will Blockchain Transform the Slow, Cumbersome, and Expensive Healthcare Transactions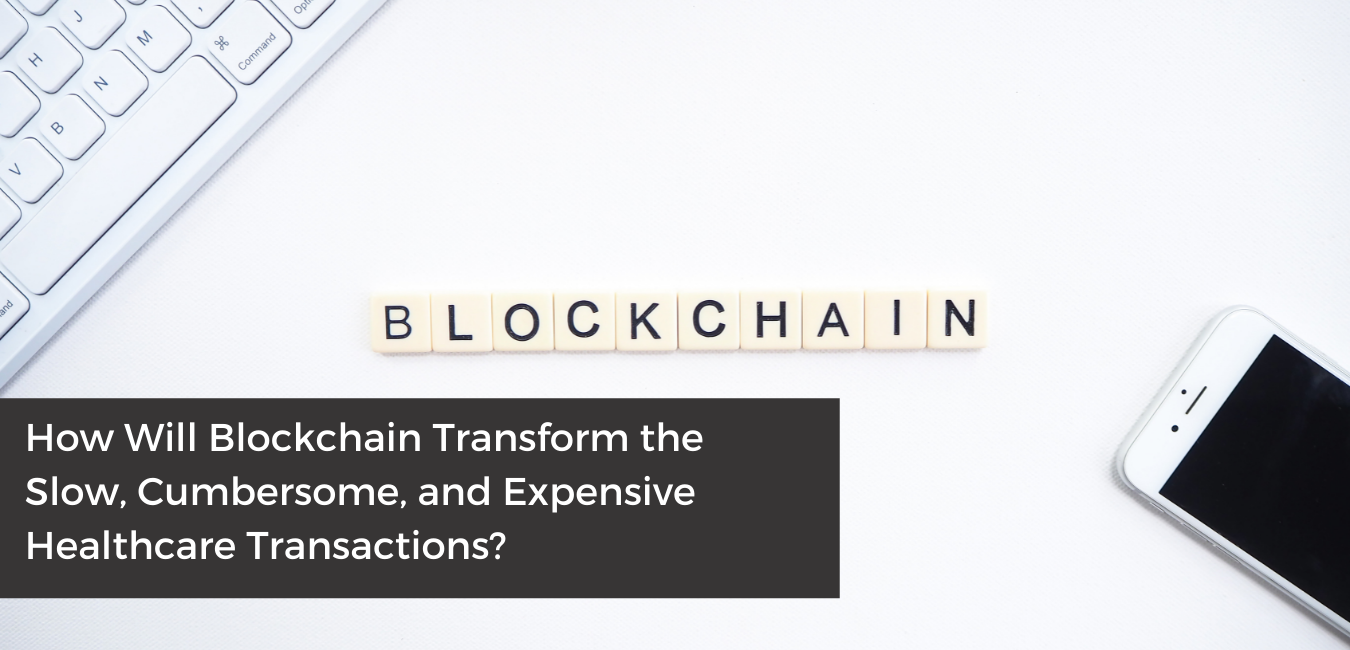 The healthcare space is more about bureaucracy and manual efficiency. There are no two ways about it! But thanks to the modern innovations and evolving digital landscapes, the industry is swiftly shifting to democratizing customer data while improving patient experiences.
Blockchain technology is one such modern innovation that's helping the healthcare industry achieve just that. It's increasing the security of healthcare transactions in a plethora of ways. Many believe that this technology has the potential to transform health care.
It is helping the healthcare providers create a healthcare ecosystem where the patient is at the center of their care strategies. It is, in fact, providing the industry with an entirely new model, i.e., healthcare information exchanges. It won't be wrong to say that it is providing a fertile ground to experiment and invest.
But what is the role of blockchain in the healthcare niche? Keep reading, and you'll find out now!
Blockchain-based systems: Transforming Healthcare Ecosystem
By its definition, blockchain is nothing but a distributed system that helps you record and store transaction records. It relies on cryptographic techniques for interactions, exchanges, and information retrievals.
But if you think its role is limited to finance related activities, you are probably mistaken. Global leaders believe that a blockchain-enabled health information exchange could help providers unlock the value of interoperability. It's because such systems have the potential to reduce the friction or costs of any middlemen or intermediaries. In the long term, this could help increase the probability of better healthcare outcomes.
Blockchain is propelling the healthcare industry towards interoperability.
The current technologies are promising, but they don't address all the pain points. This is because they are unable to provide features like security, privacy, and complete ecosystem interoperability.
But thanks to blockchain, one can achieve secure infrastructure, authentication, access to EHR, and many other healthcare transactions. Let's understand its role using some real-world use cases. Let's begin!
Blockchain improves the drug supply chain
Everyone knows that counterfeit medicines are the most common issue associated with the pharma industry. It is because the providers don't use any platform to track the shipments. Also, conventional systems never shared any information to trace what's happening to the medicines once the shipment leaves the premises.
However, blockchain technology helps create a decentralized network where one cannot manipulate the data. So, one will find legitimate records of all the transactions. This will also help lower the cost of bringing drugs to the market.
For example, a blockchain organization collaborated with companies like Microsoft, GlaxoSmithKline, Imaginea, WWF, and other firms to increase the use of this technology in supply chains.
Blockchain providers fast and transparent way to locate patient data
When it comes to clinical trials or practices, their authenticity matters in the transparency. The current audit trail is quite complicated and a time-consuming process. Luckily, blockchain technology helps improve these processes with increased security and privacy.
Let's not forget that clinical trials need to be secure because of higher sensitivity. It includes many information like medical product safety, efficiency, personal records of trial patients and regulators. Regardless of the type of information, blockchain is safe and easily accessible.
For instance, Boehringer Ingelheim partnered with IBM to find blockchain in data integrity and automate processes and reduce costs.
Blockchain is streamlining everyday healthcare tasks
Every day healthcare tasks, especially administrative ones, are pretty painful. For instance, let's talk about patient consent management. You need to get so many permissions, opt-ins, and other information from patients. And besides, that one has to comply with the GDPR and all related laws when handling such health information.
Yet again, blockchain is leading the charge in this space as well. For example, HealthVerity is using this technology to create, exchange, and manage patient information. And that too in a single location. Only the users who have permission will be able to access this data.
Another scenario that allows healthcare providers to leverage this fantastic innovation is creating smart contracts. Let's not forget that there are so many contracts involved in the healthcare industry. It involves contracts between patients, healthcare providers, vendors, and the list goes on.
So, you can handle everything digitally without depending on any third party. It's like a digital ledger that helps to cut down data management costs significantly.
Blockchain Solves Financial Pain Points
The biggest problem with healthcare transactions is that there is no transparency as such, especially when there are lower transaction fees. With blockchain technology, you will pay in tokens and build a wallet. So, there is transparency in payment distributions.
For instance, Cigna Healthy Rewards is one discount program covered under medical, vision, or dental plans. So, you can save a lot on health programs. This also helps to eliminate the need for claim forms.
Real-World Example
Do you know about the world's first blockchain-supported care platform? Its name is Guardtime. Already 30 million people are using this platform. Many surveys indicate that it will improve medication adherence, allowing the UK to save around $290 billion.
Isn't that amazing?
Final Takeaways- Shaping the Healthcare future with Blockchain technology
The healthcare industry faces many challenges related to tracking medical records, prescription drugs, medical goods, and everyday transactions. It won't be a surprise that blockchain can help improve processes in each of these healthcare transactions.
To summarize, here's what you can expect by integrating blockchain technology in your current operations.
Improves security by making it impossible for criminal minds to carry out attacks like DDoS or record tampering.

Removes the need for any middlemen, thus improves cost-efficiency.

Protects against any liability by improving traceability of a variety of products, including digital transactions.

Automate tasks like smart contracts. Therefore, it helps to improve the speed and efficiency of business processes.

Enables you to maintain confidentiality by allowing you to collaborate without sharing any sensitive information.
In short, blockchain technology will completely transform the conventional healthcare system by streamlining the tasks that once took hours to complete. So, are you using this innovative technology for your organization? If not, what's stopping you?