How is 5G Reinventing the Healthcare Industry?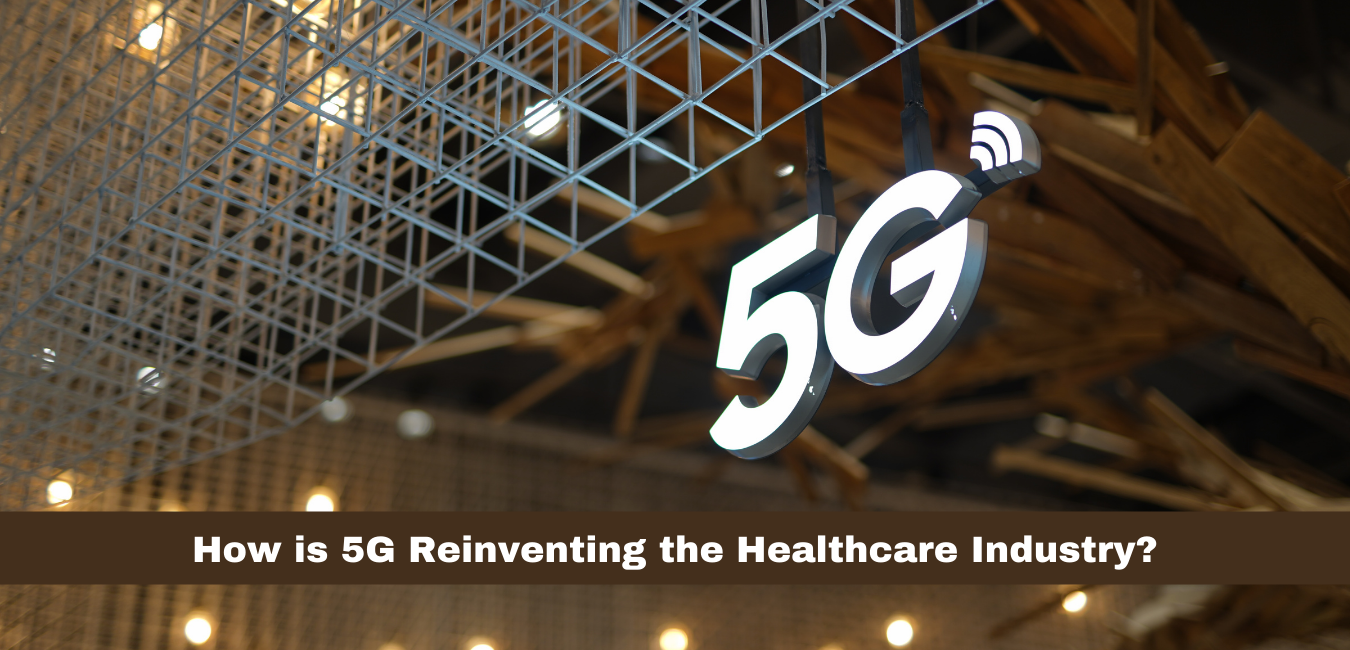 What do you do when you become ill or need medical assistance? Obviously, you need to travel to a hospital. While that's entirely possible in the metro or smart cities, things can get quite hectic to reach a professional in rural areas. Sometimes, good establishments are several miles away. Thus, it becomes time-consuming and often challenging.
While telehealth and remote home monitoring systems are already in use, these systems are putting additional strain on the networks of healthcare businesses. Thus, resulting in:
Congestion

Slow network speed

Hampered patient care
One can easily say that this is not only frustrating but can also hurt the revenue streams or outcomes in the long run. And since the use of IoT is growing in the healthcare sector, one can expect a massive rise in network data.
Gladly, we have an option in the pipeline already. Do you know what we are talking about? We are referring to 5G technologies. It is quite an appealing prospect to meet the growing demands of digital healthcare transformations.
But how? Let's find out now!
5G and Healthcare: Transforming Lives Digitally
5G is the fifth generation of cellular wireless technology. Its fast speed and massive connection can help transform healthcare deliverables. Many believe that it has the potential to help many challenges faced by healthcare organizations. How? Keep reading to know more!
Improved emergency services with connected ambulance
When it comes to meeting stringent targets, connected ambulances can be quite a useful measure to improve patient outcomes. How? This option will allow ambulance operators and other crew to collect information and transfer it through streaming body cameras, sensors, or wearables. This will help the professionals at the hospital and allow them to understand patients better before they arrive.
The same technology will help specialists connect with paramedics and guide them throughout the process to improve patient care in some situations. 5G plays an integral part in reducing latency, providing high bandwidth to enable video streaming, increased reliability, and so much more.
Better connectivity for HD consultations
With 5G, healthcare organizations or professionals can improve connectivity when conducting HD virtual consultations. This will allow them to get higher bandwidth and better reliability and security when conducting:
Initial screening assessments

Routine checkups

Therapy sessions
Thus, reducing the need to visit a hospital for healthcare screenings. This will further reduce the financial burden on a patient eventually.
Proactive healthcare services delivery with efficient patient monitoring
Remote patient monitoring is quite helpful in providing proactive healthcare services. The same option is quite beneficial in chronic disease management as well. Using sensors, wearables, and other e-health devices. With 5G, one can increase the capacity of the connected device.
Prescription adherence regimes using video-enabled technology
Prescription adherence is one of the significant challenges faced by the healthcare industry. This is quite the case when there are elderly or mentally ill patients. 5G can help navigate this issue since they connect with pharmacists and patients directly through video applications to ensure they are consuming the correct dosage at the right time.
High speed 5G network for sending large files
MRIs and similar files are pretty significant. However, it often takes a long time to send successfully with a lower network or lower bandwidth. And this means treatment gets delayed. Hence, they can see only a few patients. With a 5G network, one can quickly and reliably transport essential data files.
For instance, at one of the Cancer Centers in Austin, a file that used to take hours to receive because of the enormous file is now sent before even the patient leaves the scanner.
Better healthcare services involving AR, VR, and spatial computing
AR, VR, and spatial computing are the future of healthcare. With 5G, doctors and professionals can opt for innovative and less invasive treatments. This could help provide alternative therapies for the critically ill. For instance, AT&T is collaborating with VISTAS Healthcare to study the effects on patient engagement using 5G-enabled AR/VR.
Better diagnosis with 5G-enabled AI
Many healthcare companies understand that better treatment plans and perfect diagnosis will allow them to improve patient engagement and value. And AI is the right fit to help them screen patients. It can help them predict different settings that might hinder the care. Thus, allowing doctors to gather all the insights for early interventions. However, this requires large amounts of data. With 5G-enabled services, they can get things done in a matter of minutes.
Telesurgery would soon become a reality
5g can help this overhyped technology to become a mainstream solution in the years to come. In this, specialists can operate from a remote location. Many doctors are willing to perform surgery using a robot-controlled device. And 5G will help with reliable connectivity solutions to achieve better patient care rates.
Final Words- 5G Preparing Healthcare for a Change
By enabling all these technologies through the 5G network, healthcare providers can get an opportunity to improve end-user experience and quality of care. Not only that, they can quickly lower down the overall healthcare cost. Isn't that a benefit for both provider and receiver?
Many believe that 5G networks can even help healthcare providers to offer personalized and customized solutions. And with the world moving towards personalized solutions, this will put the providers at the forefront.
The digital transformation is happening, and there is no stopping there. Many technologies will infiltrate the healthcare sector. However, if they don't have the foundation for reliability, lower latency, and security, they can not achieve anything with access to top-notch technologies alone.
And here is where 5G comes to the rescue. If you are also working within the healthcare sector, you would want to lead the digital transformation right now. If you don't know how to get started, consulting the right people will help you get in touch with the right people and explore a wide variety of opportunities within this sector.
So are you all set to take the leap of faith? If not, start working on this aspect right away!