Gamification in Healthcare: What is it and how is it helpful?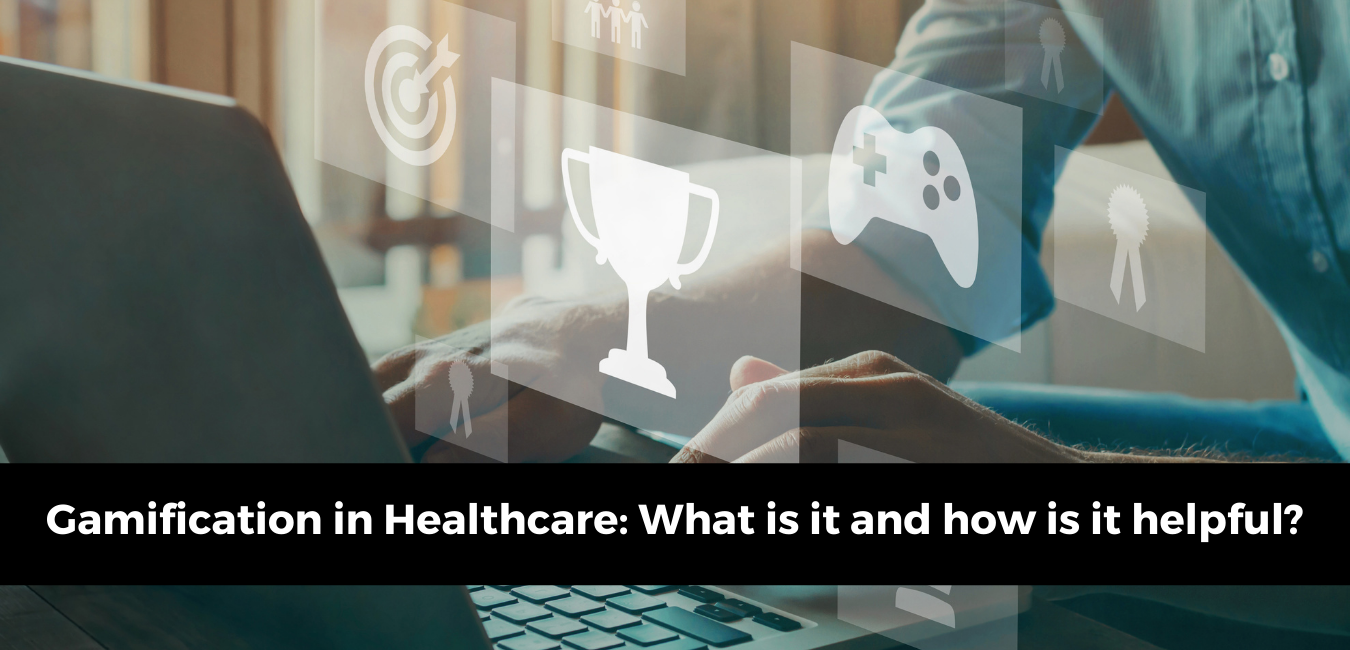 If you think gamification is only about developing games for leisure time, you are probably still stuck in your early 2000s. Gamification is also about applying the foundation to non-gaming environments. The primary idea is to improve the engagement and participation of the customers. The healthcare industry uses this concept to their otherwise dull protocols to improve healthcare environments and clinical outcomes.
Many healthcare companies look to incorporate gamification designs in their digital help apps. The aim is to create more healthcare data to be used for personalized care strategies. But is there a healthcare gamification market at all, or is it still a part of manuals and protocols? Let's find out.
Gamification Market in Healthcare industry
Technology is improving and evolving every single day. And the growing demand for healthcare gamification is expected to grow exponentially. The numbers might seem too good to be true. But many believe that the healthcare gamification market will be more than $47,000 million by the end of 2026, with a CAGR of around 11.9%.
The rise of digital transformation and an inclination of the consumers towards technological advancements are primary driving factors. Also, the easy availability of smartphones is making it more important to integrate such solutions into your service offerings.
Further, the growth of health-conscious customers and an increase in healthcare applications are also pushing the industry to include healthcare gamification. But saying including it in your operations won't help you. You would want to know more about it. Right? Keep reading, and you will find out more!
Healthcare Gamification in Applications
Before we begin this, let us ask you a question: What will you choose: Temple Run or an Outlook app? You won't even hesitate a moment to choose Temple Run. But can you choose it when your professional engagement is in question? Nope. But let's be a bit practical here. You wouldn't like it because it's no fun at all!
Hence, that is the foundation of using gamification. You have made a boring app more desirable engaging. So, using game-like features and using it to create awareness about health and wellness can increase engagements by multiple folds. In fact, research shows that doing so increases customer acquisition by 600%.
Gamification is immensely growing in the healthcare industry. It's usually used in the apps to:
Help people adhere to medications.

Encourage daily recording of data.

Improvement of awareness around medical practices and concepts.

Communicate with clinicians.
But how is gamification integrated into such apps? Here are the following ways to do it:
Reward points:

This helps to improve the engagement of patients by using rewards. It acts as a visual identifier of improvement. In some cases, users can also leverage new things within an app.
Badges:

It gives patients a sense of doing something that motivates them to do things constantly and be engaged in every way. It could also help set milestones and accomplish personalized challenges. Thus, making customer journeys more comfortable and less complicated.
Leaderboards:

These are mainly used to keep up with the competition. One can also share it with their social group to stay motivated for a health and wellness plan.
One can use it as a part of specialized applications for users with health issues like age-related, disabilities, and others. It can also be used as a part of real-time data in the case of motion sensors.
What's the end game?
It is to unleash user motivation and encourage customers to use apps, which is crucial to enhance overall patient outcomes in the case of healthcare apps.
Now that we have talked about its usage, the step is to understand its use cases. Let's begin!
Use cases of gamification in healthcare
Physical fitness:

You are already quite familiar with Fitbit. This app is quite engaging and uses competition to motivate its users to get better outcomes. Another app, EveryMove, also counts your competitiveness. It collects data from trackers and allows friends to measure their progress. Another option Blue Shield California uses social media to make wellness a fun activity. More than 80% of their employees participated in this.
Disease management:

Medication adherence is one issue that we don't care about. For example, Mango Health developed an application to motivate its patients to take their medications. Users use it to set their times when the medication is eaten. Another company uses a gaming platform with a blood glucose meter. The idea is to manage diabetes in kids between 4 to 14 and use a rewarding system to be consistent with the testing.
Applications for kids:

Kids don't understand the importance of therapies. However, that doesn't mean they have to leave doing the right thing for their health. Gamification allows the healthcare clinics to keep them engaged when going through procedures. For example, the American Red Cross developed an app called Monster Guard to help children in emergencies. It allows children to get awareness about how to stay safe during home fires, hurricanes, floods, and other disasters. Another app Leapband encourages kids to keep on the move.
Physical therapy and rehabilitation:

It takes time to get back to normal when someone gets a stroke or is involved in an accident. Keeping this in mind, a company developed a gaming app to make rehabilitation more fun and divert attention from pain.
Final Thoughts: Gamification means more engagement and better patient outcomes
Gamification is the best way to make boring healthcare apps engaging and worth taking action. This will help your target audience more intrigued with your care solutions. Apple, Fitbit, and Android watches are already starting this niche. Also, healthcare companies can use this medium to:
Measure success of the patient care strategies.

Share the progress and achievement with friends and other people to stay ahead of your health-related goals.

Offer progress badges, medals, and stars to give users a sense of accomplishment.
By doing so, you can keep your patients engaged with your care offerings in the best way possible. Isn't that what you look for?