Digital Disruption in the Procurement and Supply Chain Industry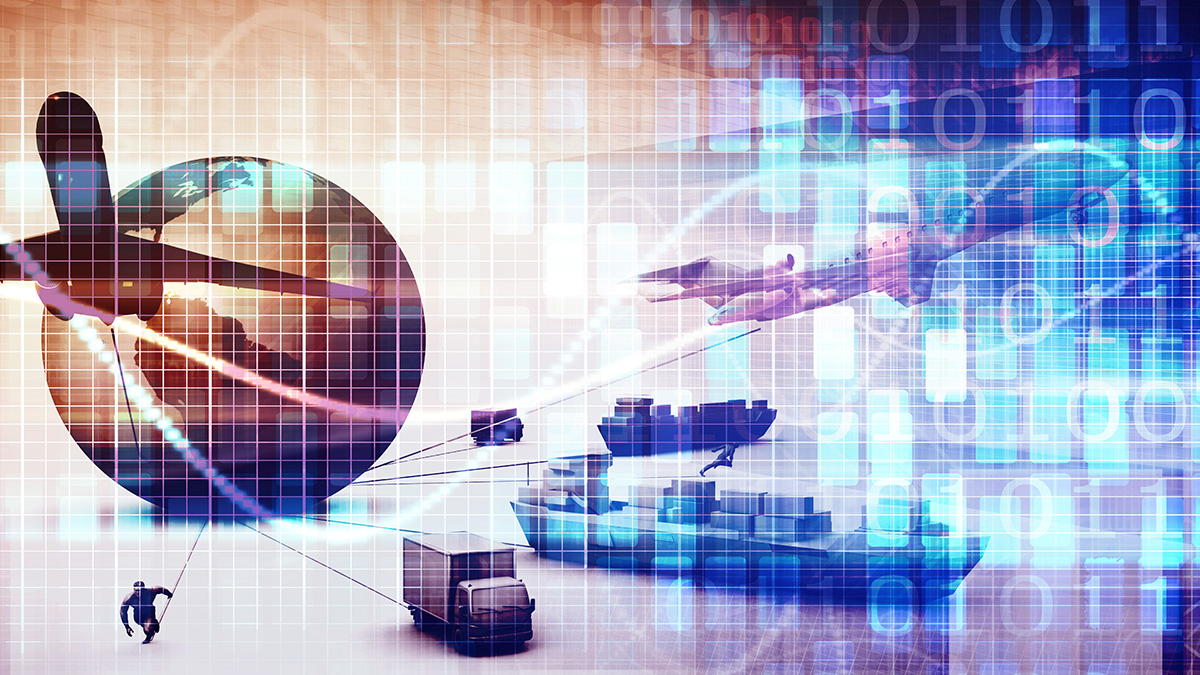 "Bigger is better, as the old saying goes, and technology in supply chains is making a mark in the sector. Supply chains can be complicated, with several procedures involved in creating a product and distributing it to consumers."
Supply chains aren't always as efficient as they should be. Let's face it: there's always space for improvement, and disruptive technology appears to be helping us get there.
Disruptive technology upends a supply chain and has the capacity to totally alter how goods are created, distributed, and tracked. Inbound Logistics conducts an annual poll of 3PL companies to learn about their thoughts on the sector.
Disruptive Technologies Hitting Supply Chains
IoT
The Internet of Things (IoT) is a network of connected items that have been technologically equipped with sensors to gather, exchange, and transmit data. Employees can obtain real-time information thanks to this data collection. The Internet of Things (IoT) connects previously disconnected devices. What does the Internet of Things mean for supply chains? From the beginning to the end of the supply chain, every process, person, and product can be tracked.
IoT can be very beneficial in warehouses and for inventory management. Employees that work directly with inventory can gather, view, and manage incoming data via mobile devices, which can then be shared with higher-level executives. Improved inventory visibility could lead to more effective inventory reporting. It's possible that physical inventory counts are no longer necessary.
Driverless Vehicles
Because of the enormous potential of this technology, big titans such as Google, Facebook, and Apple are developing self-driving cars. Companies that are interested in self-driving automobiles will benefit greatly from them. A truck can run 24 hours a day without stopping if it does not have a driver. As a result, customers can expect their items to arrive sooner. To transfer assets, autonomous vehicles can be employed inside warehouses, yards, or terminals. Suncor Energy, for example, already uses automated vehicles in the oilsands, and other companies are utilising them to handle mining operations. By 2020, the number of people using this innovative technology is predicted to exceed 10 million.
Drones
Because of the numerous constraints put on the technology, drones have hitherto been an underutilised resource. Drone popularity and utilisation in business sectors have skyrocketed since these restrictions were loosened. Drones have the potential to transform the way small products are delivered. A huge, fuel-powered aircraft carrying multiple smaller, short-range drones is an idea that has been tested. These drones would be launched within a certain distance of delivery addresses. This concept eliminates the need for a single drone to go a long distance to deliver a single parcel.
3D Printing
3D printing is the final disruptive technology in our top four. 3D printing's customisation can greatly simplify what was previously an unnecessarily convoluted supply chain. Employees must piece together smaller elements to produce a complete physical model of a product. This is a time-consuming operation, but 3D printing speeds things up. Instead of several production phases in multiple locations, 3D printing requires only one production phase in a single place.
How Disruption Accelerated Digital Supply Chain Transformation
Tesco, a renowned British retailer of food and other items, was confronted with obstacles it had never seen when the pandemic broke out in 2020.
Tesco observed a tremendous rush to its stores after being recognised as an "essential" retailer, while other stores were temporarily shuttered. Demand for online shopping expanded at an unprecedented rate as customers decided to shop from the comfort of their own homes.
Tesco responded by more than doubling its online order capacity to over 1.5 million per week. To accommodate this growth, each store now has an urban fulfilment centre, which is a small automated warehouse. To improve its online delivery capabilities, the store wants to open several more fulfilment facilities in the coming year.
Tesco isn't the only company that has pivoted to address supply-chain disruption as a result of the outbreak. Many companies cut the time it took to digitize their customer and supply-chain interactions by three to four years.
It wasn't only about converting storefronts into warehouses to fix a dysfunctional supply chain. As traditional retail channels deteriorated, well-known firms, such as Nike, increased or extended their online direct-to-consumer sales. After its brick-and-mortar stores closed in 2020, Nike's digital sales increased by 79 percent.
The Time for Digital Transformation Is Now
New technology can help organisations make fast and successful decisions based on changing market dynamics by providing extensive supply-chain visibility with real-time data and analytics.
Artificial intelligence (AI), the internet of things (IoT), predictive analytics, and other disruptive technologies can assist businesses in anticipating and responding to rapid swings in demand and supply trends.
Visibility, planning, and cooperation are three critical areas where businesses must concentrate their digital supply-chain expenditures. They need to consider upgrading or replacing their legacy ERP and supply-chain systems with next-generation cloud-based supply-chain platforms that can support rapid innovation. Increased agility and resilience require effective supply-chain collaboration, both within and outside the company. According to the Harvard Business Review Analytic Services and GEP survey, over 66 percent of organisations plan to improve collaboration.
While investing in the correct technology is crucial for supply-chain transformation, businesses must also help their employees become more digitally literate. More than half of businesses want to spend money on training to increase their employees' ability to use digital tools. The idea is to look for technology solutions with simple designs and interfaces that don't require a long learning curve.
Pandemics are no longer rare and unpredictably unpredictable "black swan" catastrophes. Natural catastrophes, political unrest, economic crises, and pandemics will continue to pose a significant threat, thus businesses must have the capabilities necessary to mitigate such disruptions.
Businesses who had built strong digital capabilities prior to the pandemic were better able to deal with the disruption with agility and resilience than those that hadn't.
Now is the time for businesses to review their digital preparedness and begin investing in digital supply-chain transformation, or to accelerate existing efforts. A supply-chain digital maturity evaluation can assist your company in identifying gaps and opportunities for improvement.
Conclusion: What Does Disruptive Technology Hold for the Future of Supply Chains?
There's no denying that disruptive technology will wreak havoc on supply chains. They will disrupt a variety of work procedures and methods. However, these adjustments will be for the best. To keep track of inventory, IoT will demand fewer labour hours, enhancing warehouse efficiency. The same will be true for self-driving trucks. There will be no salary spent if there are no drivers. Inventory would be anticipated to move more quickly, allowing businesses to sell more merchandise and generate more income. Drones are comparable to delivery techniques in terms of efficiency. When drones can perform the work faster than an army of delivery vehicles, it's a no-brainer. Finally, 3D printing can drastically reduce product production time.
So, what are the general trends? Efficiency, lower labour costs, shorter production periods, and quicker delivery are all common themes. The supply chain business should expect improved key performance indicators in the near future.