Concierge Healthcare as a tool to provide better patient experiences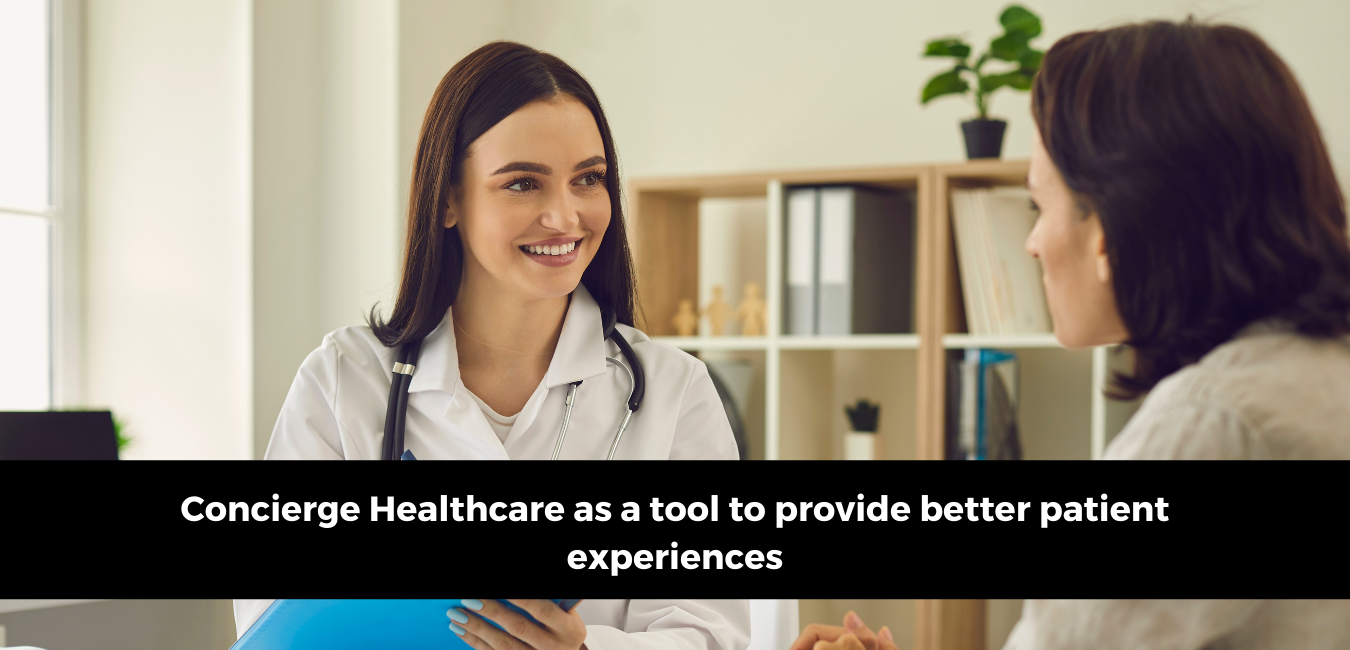 Most of us have seen the time when we have had to sit in a crowded waiting room well past our appointment time. And after you are called inside the examination room, it takes even longer before you get to see a doctor. The result? The doctor finally shows up in less than 15 minutes with you. Sadly, it's not the doctor's fault either. They cannot help themselves with profitable practice unless they see a large volume of patients.
However, the pandemic made doctors realize that they were severely dehydrated and exhausted. That's where everyone stumbled upon the word that has been there in the limelight for the past two decades.
Yes, we are talking about concierge healthcare or medicine! While it has been relatively under the scanner since its inception, a lot of confusion is still making rounds. If you believe the reports of the Harvard Medical School, a monthly price tag for concierge care is $200, which can go up to around $30k per month.
On the other side, the growing popularity of concierge care is only because of two words: Quality Care. Why?
The patients are getting the required time and attention they need, which is difficult in a "volume-driven" healthcare environment.
It is allowing doctors to address the critical shortage of primary care doctors. It is evolving to make it suitable for potentially more patients.
But just by saying it helps won't make any sense unless we talk about the different aspects that come into play with this promising specialty. So, let's begin!
Concierge Care: How is it Helping With Better Patient Care Experiences?
Concierge medicine, also referred to as boutique medicine, is one of the fast-growing business models that require patients to pay a retainer or annual fee. It could range anything between $2500 to $10,000. Here's how it will help patients with better and quality care.
There won't be any waiting for appointments:

Concierge patients usually benefit from guaranteed same-day or next-day appointments when sick. You don't have to wait at the office at all. You will get your appointments quickly, and your appointments will start quickly. If you are tired of staying in the lobby for 20 minutes past your appointment time, you must consider this.
Get access to round-the-clock care and peace of mind:

Since you are not waiting any extra time to meet your physician, it will give you 24/7 access to care. We are not talking about voicemails or delayed replies at all. It's about interactions via phone, emails regarding your health and treatment. Thus, making it quite convenient for you.
You will get access to virtual correspondence:

Not all the time. You would want to drive to the doctor's office. You can handle simple sickness matters over a call or through virtual care practices with concierge practices. You can get the comfort of telehealthcare using this practice.
In-house specialization helps you save some time:

With concierge practices, patients don't have to drive to a specialist for standard procedures like gynecology exams, mole removal, or other similar exams. Your concierge team will assist you without having to visit the clinic or care center.
Coordination of care makes it less stressful for specialists:

Since this streamlines the conversation with your doctors and specialists, it helps patients get better care without losing time. Sometimes even concierge practices help you assist with appointment scheduling with your specialist. Hence, the patients are stress-free and can do other tasks without worrying about anything else.
Concierge Care: What Are The Cons?
Of course, like any other specialization, not everything about concierge care is good. There are some cons as well! Here are some that you might take into consideration!
The cost of concierge can be pretty prohibitive:

Everyone loves personalized and convenient care. But they want it at no additional cost. With the current system, it gets rather costly. Of course, you will get long appointment times, round-the-clock care, and more. But there is a cost to it.
There is an additional out-of-pocket cost:

Concierge membership isn't a complete substitute for health insurance. You must expect some amount for specialist consultations. This means you must make sure your insurance plan matches your anticipated needs.
Not all areas have many concierge doctors:

While concierge medicine is gaining popularity, there are many chances that your options might be limited. It is possible that the doctors maxed out in your area. In that case, it won't be helpful at all!
If you go by the reports suggested by the Association of American Medical College, there will be a doctor shortage of 130,600 doctors by the end of 2025. This doctor shortage gave rise to concierge medical care. The volume-driven model makes it quite complicated for patients looking for better medical care. With a concierge model, one can easily navigate the issues related to the problems associated with the traditional patient-care model.
Final Takeaways- Choose What Suits Your Business Model and Patients The Best
Healthcare is on the verge of a complete makeover. Many innovations and practices are becoming a part of the healthcare industry. Telehealth care became an indispensable tool during the pandemic. With so many years of history, concierge medicine is also gaining momentum with patients looking for personalized and customized care.
This is why hospitals and doctors must consider it when rethinking their patient care services. For patients looking for such services must make sure that follow the steps mentioned below:
Go to a board-certified doctor.

Will the doctor expedite your care in the emergency room and follow you throughout the stay at the hospital?

Will the doctor make house calls or give direct access to them?

Will you have immediate access to electronic medical records?
This is one of the fastest-growing types of medical practice. It has the power to shift the way people think about health or healthcare providers. It will build a significant relationship between the provider and the customer/ patient.
So, are you including these services in your patient-care services? Or using traditional models?