Chip Shortage - How Crucial is it for Automotive Industry?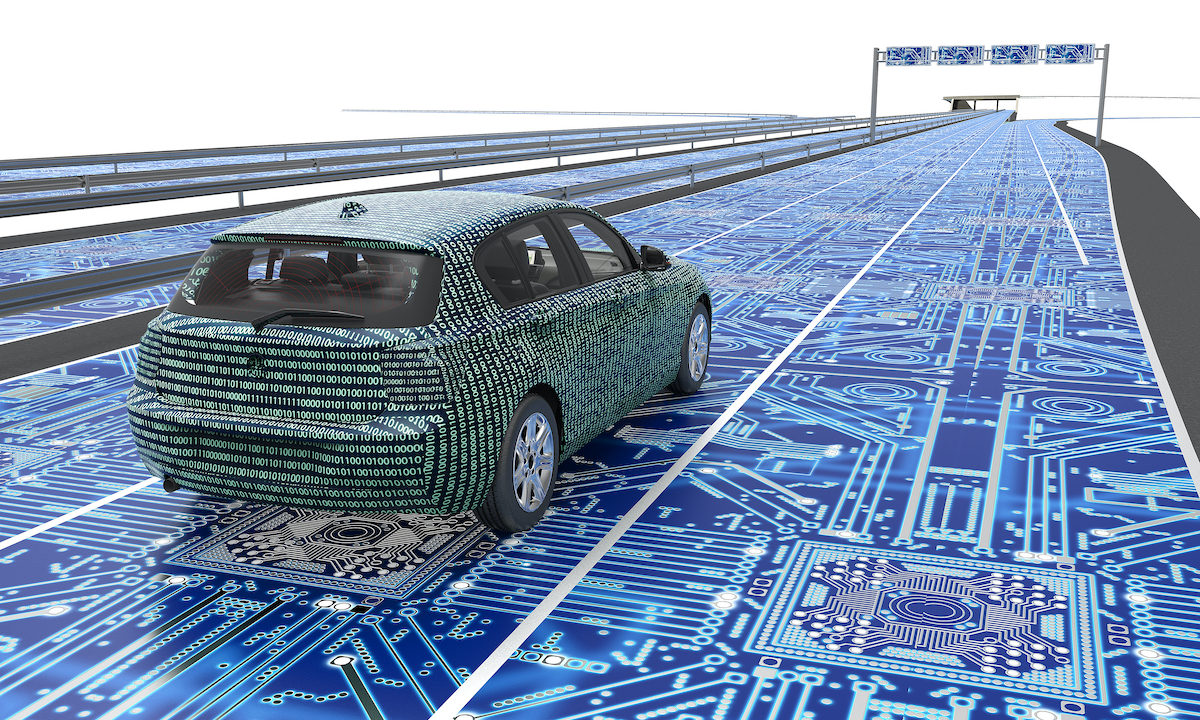 "It was a time when you switched on the ignition of your car, all that happened was that your engine was fired up and made it run. At present, your stereo system will undoubtedly light up, link your smartphone with Bluetooth and allow you to make calls via an audio assistant or play music from your phone that you can hear from the speakers of the car. All of this intelligent feature is driven by semiconductors or chips, as frequently referred to as in the automotive industry"
Everybody questioned their purchase habits and decisions about the COVID-19 pandemic a year ago. In the local shops, the stock of toilet paper disappeared and items required for homework like tables and chairs were also difficult to find. Others suffered more catastrophic situations like layoffs and job losses, and some used to harvest and scalp on demand.
While it was encouraged to stay at home, the automotive industry faced major losses and cut production. This move a year ago remains in the midst of a worldwide microprocessor and semiconductor scarcity that is slowing down the ability of numerous automakers to produce new products in 2021.
Why Do Cars Need Semiconductor Chips?
Non-electric cars have a number of interactive functionalities and functions, including automotive entertainment, screens, navigation devices, and ADAS features, that are employed in semiconductors. The newest functionality of ADAS is to integrate more and more AI-like systems to make the car more autonomous. You require semiconductors to manage any of this work.
The demand for chips will only increase as cars get more complex. The need will not only be as basic or fundamental as quantity but also the quality and technological level. Where some ADAS capabilities were previously primarily reserved for high-class vehicles such as the S-Class of Mercedes-Benz, they swiftly becoming more budget-friendly cars. The bigger cars manufactured the more semi-conductors these qualities are required.
Origins and Development of the Chip Shortage
The Pandemic Begins
These chips are mostly produced in Japan, Taiwan, mainland China as well as in the USA and Europe. The crisis began in March 2020, when the impact of the COVID 19 epidemic began to cause companies in Asia to shut down and so create a backlog of existing orders from around the world. The remainder of the world's economies have begun to stop as the virus expands, and recession has begun.
No stranger to the recession is the car business. During the twentieth and beginning of the 21st centuries, automotive businesses realized the necessity to be practical via many bitter lessons. The vehicle makers so canceled shares with chips because they thought that the recession caused by a pandemic would drive demand to collapse. In business, they were prepared for a true nosedive. The trade decrease came initially, but everything altered afterward.
Demand Rebounds, but Production Does Not
The factories are constantly reopening and the demand for new cars has started to increase more quickly than everyone imagined feasible to surprise (and odd disappointment) many automakers. Furthermore, automobile companies developed more sophisticated cars, including new electric cars, all of which required much more chips than prior versions.
While demand from automotive makers has increased, the few key Asia Pacific suppliers have not been capable of producing. The issue was worse by a disastrous fire in their Naka plant just north-east of Tokyo at a Japanese supplier, Renesas Electronics. It took four weeks to restart one of the production lines and of course they didn't work fully.
If the original COVID-19 spark is combined with the fact that all chip-makers, then all car-makers, went off-line for a while and that demand in the car-making industry rose beyond estimates when factories began to reopen, it was the perfect storm of shortage. In fact, it is the chip shortage that threatens workers' jobs and national production capacity rather than COVID-19 shut down plants in the United States and elsewhere.
Worsening Predictions
The predicted catastrophe in early 2021 was rather serious, but with the factories reopened the assumption was that after the backlog had been resolved the situation will simply correct itself. The difficulty now is that the initial rise in demand which originally aggravated the dilemma that had previously arisen from the resumption of shuttered plants to catch past orders has become a continual demand surge that still shows no signs of dropping out.
The fact is that AlixPartners estimated $110 billion in May 2021 represents, in fact, 81.5% more than the original January forecast that the shortfall would cost only $60.6 billion.
In January, it cost 60,6 billion dollars, and in May, it rose to 110 billion, which means that demand continues to outdo production; Renesas is still on track; Ford, GM, and others are shutting down production, even if order lists are expanding.
Moved Down the Line by In-Demand Products
To make matters worse, vendors have moved on to produce in-demand chips. This includes new game consoles, smartphones, and PCs that are being flooded by consumers. In addition, worldwide environmental problems have affected the creation of chips. The already tight chip production process was added by the early earthquake in Japan and the winter storm in Texas. Simply said, automobile manufacturers' chips to construct their cars are significantly behind.
Automakers Hit Hard
This deficiency struck several car manufacturers badly. In certain of its plants, General Motors cuts production by dealing with supply concerns and has an impact on its annual income of $2 billion.
In particular, Ford's F-150 cashier will also suffer from shortages due to the problem of chip disponibility. The sector could see 672,000 fewer automobiles produced during the first quarter of 2021, according to the research firm IHS Markit.
In January Stellantis had to shut down the Brampton factory temporarily, and in February the Windsor plant had to shut down three weeks a while due to the shortfall.
Implications for the Future of the Auto Industry
Vehicle Delays
Late delivery of cars in the 2022 model year and potentially even the 2023 model year will have the first and immediate impact. Production for 2021 cars has already been so successful that there are already backlogs. Remember that even before the semiconductor crisis began, companies like Tesla have had their manufacturing backlog. The virus has now spread and affects all of the world's key players.
Delays are problematic for a lot of reasons, but maybe the saving benefit for many car manufacturers is that no company is better or worse off.
Financial Losses
Financial losses are certainly another clear and immediate effect of the crisis. As noted above, between January and May 2021, the figure from AlixPartners for which the car industry has predicted losses has increased dramatically by almost 80 percent.
The maybe most frustrating fact for the OEMs in issue is that such losses are not generated in the past by a failure to sell their vehicles or to gain market demand but by the lack of one of its crucial components. They have clients, demands, and orders, but they can't be delivered. These are probably the worst losses of all.
Increasing Prices
A big increase in car sticker prices is another unavoidable outcome of chip scarcity. It is the fundamental economy: high demand, but inadequate supply increases existing stock prices. The AUI is an organization representing several automotive manufacturers, claiming that in the US as a direct result of the shortfall, as much as 1,28 million fewer cars will be produced. None of this will contribute to rising stock prices.
According to Michelle Kreb, an analyst at Autotrader, the average list price for a new vehicle was $40,566 in June 2021. This was June's first week and was a gain of $200 since the last week of Month.
Major Market Highlights:
The aim is to introduce the high networking capacity and huge computing power chips for fully independent cars. AQUANTIA CORP. and NVIDY CORPORATION are. Furthermore, in a transaction worth about USD 35.0 billion, Qualcomm Technologies, Inc. is planning to buy NXP Semiconductors, the existing main market player.

Consumer firms like Apple, Huawei, and Xiaomi also enter the market. They come from the consumer industry. They could only create the automatic part, or the whole electric automobile, in accordance with their strategy, such as Huawei.

Foxconn, which is well recognized for its position in the Apple supply chain, partners and expands automotive activities with numerous companies like Apple and Stellaris. The subcontractor's new role is growing like Foxconn, and Magna will assemble the automobile, according to the cooperation between Fisker and Magna. In the future, new automotive manufacturers can be seen as fabulous and rely on subcontractors' experience.
Conclusion: A Crisis Still in Motion
The overall supply of dealerships is most likely to be affected by the chip shortage, and the available choice may deceive shopkeepers that have the cash to buy new cars and expect offers. This is a big blow to car dealers, especially since state corporations anticipated that stocks would stabilize in 2021 on their last earnings call. Keep tuning for our next profit call blog article to hear the prospects of public distributors.
Nevertheless, it's not hopeful news that many people hope to launch the pandemic in 2021, and implies that there will be ongoing problems in the sector. While the current situation is uncertain, the vaccine COVID-19 offers some hope that things will soon stabilize. The current lack of microchips may not be optimal for stock and dealership profitability under the current circumstances, but the effects do not persist forever.