Battery Storage Infrastructure Will Strengthen Electric Vehicle (EV) Adoption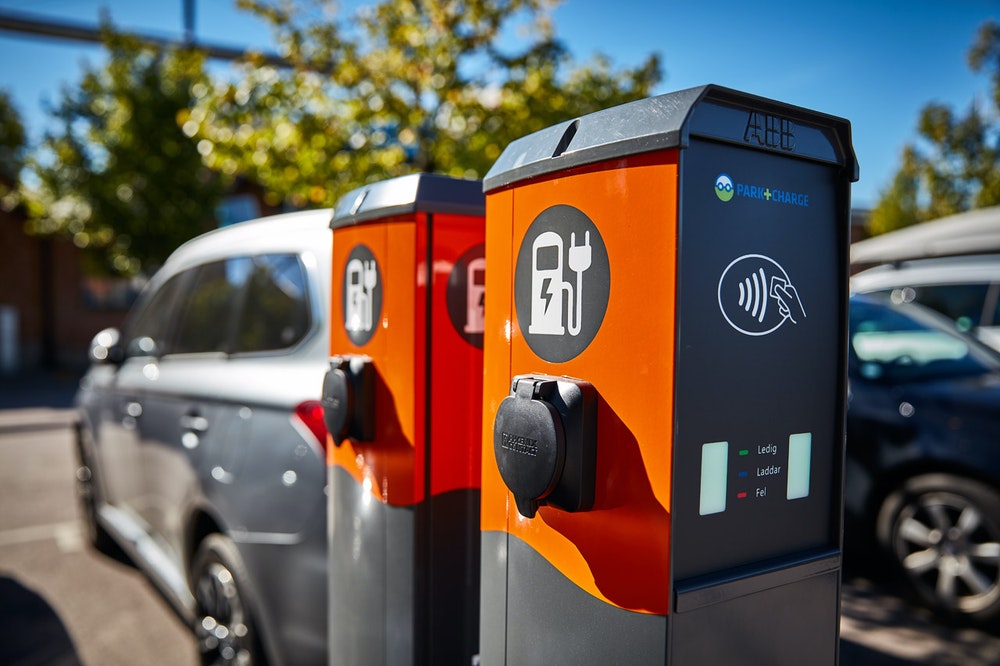 "Electric cars (EV), which will take on internal combustion motors vehicles, will earn more and more market share. The tube stations will be replaced, or integrated, with direct current (dc) rapid charging stations. Renewable energy such as solar and wind will be used to power it. In less than 15 minutes, the people will want to charge their EV's and not wait for a single charging stack in the queue."
The loading peak capacity of the grid locally is more than 1 MW in view of several loading stacks. In several spots, the grid can collapse or enormous investment is required to improve the transmission lines and power plants required for a significantly higher base burden. However, that load is impulsive and must be fused with renewable energy sources like solar and wind. This energy is intermittent.
In 2020, the globe had ten million electric cars. It was a key year to electrify mass transit on the market. Electric vehicles accounted for 4.6% of the world's total vehicle sales. The electric vehicle models have increased their availability. New Critical Battery Technology efforts have been initiated. In the middle of the pandemic Covid-19 and its attendant downturn and lock-outs, this progress has progressed.
A range of support policies for electric cars (EVs) has been implemented in the previous decade on important markets that have contributed to the significant expansion of electric car models.
But it is still a huge issue. In order to achieve a path consistent with the IEA Sustainable Development Scenario, by 2030 230 million EVs will be needed on the world's roads.
Main policy drivers of EV adoption to date
The initial take-up of electric light vehicles, LDVs, and the escalation in the manufacturing of Electric Vehicles and battery industries, have been encouraged by significant fiscal incentives. In order to narrow the pricing gap with conventional vehicles, the measure, principally purchasing subsidies, and/or buying vehicles and checking-in tax rebates.
The function of EVs has been steadily strengthened to satisfy the demands of fuel economy and tailpipe. Nowadays, more than 85% of international car sales comply with these guidelines. In the European Union, the emissions requirements for carbon dioxide have played a major influence in fostering sales of electric cars that reached 2.1 million in 2020.
Cities' efforts to provide increased value for electric vehicles have also spurred sales outside the urban areas. Such actions include strategic use of the pricing infrastructure and the introduction of preferential/forbidden traffic or access systems, such as zones with reduced and zero emissions and varied circulation charges. This has had a significant effect on Electricity sales in Oslo and several cities in China.
Broader and more ambitious policy portfolios to accelerate the transition
The transition to EVs in the 2020s calls for more ambition and action amongst industry leaders and supporters. In markets that showed significant developments in the 2010s, regulatory instruments must continue to be implemented, strengthened, and expanded in major directions in 2021 and beyond.
The lessons gained and gains previously achieved in automotive and battery technology can help countries with the present use of small numbers of electric automobiles. EVs are supported by the advances already made. Product innovation and the skills acquired in the charging sector will also benefit emerging economies.
Political attention and action must also be extended to other modes of transportation, especially to commercial vehicles - light and heavy-duty vehicles and buses - because their influence on energy consumption, air pollution, and CO2 emissions has been increasing and disproportionate. Medium and heavy-duty vehicles make up 5%, but approximately 30%, of all four-wheel road vehicles in circulation. In recent years, progress in batteries has led to the quick marketing of ever large sectors of battery models and growing ranges.
Policies buoyed electric car sales in 2020 despite the Covid-19 pandemic
Existing EV strategies bolstered the electric car market in the first half of 2020
Existing legislative support has supported electric car sales and increased it with incentives tied to Covid. Many countries had previously developed and strengthened e-mobility initiatives before the epidemic through significant policies, like fiscal incentives and tightening up car CO2 emissions requirements.
Electric car sales have been affected by the economic crisis worldwide, with sales decreasing from 2019, but not so drastically as conventional cars.
Stimulus measures boosted electric cars sales in the second half of 2020
Additional incentive measures relating to Covid-19 from mid-2020 significantly increased sales of electric cars. Despite the second wave of the pandemic, sales in all major markets between July and December exceeded the 2019 level every month. 5
These stimulus measures were significantly different from those introduced after the financial crisis in 2008–09. The first was to increase the use of electric and hybrid vehicles in particular. Second, a few countries have chosen a more integrated approach to transport by supporting infrastructure charges, public transit, and mobility without motorization.
Maintaining momentum in 2021 and beyond is vital
Many of the stimulus measures implemented by car companies in 2020 were scheduled to be phased away by year-end. The maximum quotas, for example, France's expanded Cash-for Clunker scheme, have been achieved in certain situations in a matter of weeks. The goal incentives supplied impetus to the electricity market, but do not ensure continued growth in sales over time.
With respect to the success of short-term measures, some countries have extended their EV assistance schemes by several months or years in the second half of 2020, although in some instances they have stricter access to subsidies, such as tighter vehicle price caps, higher-income conditions, progressive subsidy reductions, and tax cuts.
Markets for EV battery supply heat up
Electrical mobility quickly is deployed and batteries used in the automobile sector are being used to power EVs which change the battery market substantially. The battery material scale for the production and procurement of lithium-ion (Li-ion) is expected to rise significantly. In recent years, small businesses have been consolidating, and projected factory size has grown quickly.
Many of the current battery and waste regulations were not intended for car Li-ion batteries. Only at the beginning of the provision of legislative frameworks for major transformation of the automotive battery sector are public authorities in terms of material procurement, design, product quality criteria, and traceability from start to finish. For challenges relating to industrial competitiveness, know-how, jobs, and the environment, effective policy frameworks are increasingly vital.
In 2020, policy measures in connection with Electricity batteries were designed to increase their competitiveness so that countries were strategically positioned to take greater market share across the whole Electricity supply chain and to minimize reliance on EV component imports.
Major Region Highlights:
China, battery-supplier subsidies and regulations favor large Li-ion battery production plants (at least 8 gigawatt-hours) and promote competitiveness and improved costs. In 2018, China laid down significant measures to push makers of batteries to set up collecting and recycling. Guidelines promote standardized battery design, production, and check as well as second-life maintenance and repackaging.

Japan remains focused on high-performance competitiveness and batteries. Next-generation batteries like solid-state are seen as a critical strategic pillar for the development of the automotive sector in Japan and in achieving the Green Growth Strategy objectives. The state and automotive industries work together to collect and evaluate discarded batteries to maximize the value of embedded materials and prevent waste.

The EU seeks to create a competitive EU-based car battery sector and develop worldwide battery standards that are socially and environmentally appropriate. The Battery Directive 2006 will be updated in December 2020 with the new Battery Regulation for obligatory collection and recycling of car EV batteries proposed. It calls for the batteries sold in Europe to be declared carbon footprint from 2024. It offers more openness and traceability through labeling and digital "battery passports" for the whole life cycle.

In India, the Performance linked incentives scheme for advanced chemicals cell battery sectors, coupled with USD 7.8 billion for the automotive sector, was enlarged by November 2020 to INR 18 billion (USD 243 million) over five years. It provides incentives to manufacture electric vehicles domestically and lessen the dependency on imported components as a "made in India" aim.
Conclusion
In brief, essential factors will be considered in energy conversion systems and energy storage systems in order to handle the challenges of the future DC fast charging infrastructure. These systems include many more areas of attention, from current measurement to fault protection devices, from gas sensing to functional security.
All of them are extremely important and bring enormous benefits, while actively working on all of these subsystems, to ensure that we can sense, measure, connect, understand, safe and reliable data and power all physical phases, which are used by high-end algorithms to ensure that most energy, in the case of electric vehicles, is converted from renewable sources to loads.